By Lee Kyoung Mi
Video = Official YouTube channel of World Expo 2030 Busan, Korea
The Busan municipal government is promoting through the metaverse the city's bid to host the 2030 World Expo.
The city on Sept. 30 opened the virtual space "2030 World Expo X4 Entertainment World" on the metaverse platform Zepeto.
The metaverse's theme is "an unprecedented virtual space similar to the maritime city of Busan," the city said, adding that it used the latest metaverse technology to promote the hosting bid and boost the participation and interest of millennials and Generation Z, two demographics with high access to such technology.
This virtual space features a building shaped like the letter "X" symbolizing the agency X4 Entertainment set up by actor Lee Jung-jae and the agency's new K-pop group X4 composed of Zion.T, Arin, Jeon So-mi and Wonstein in a virtual worldview set in a television commercial.
The metaverse allows users to become K-pop trainees and directly experience related activities and X4's worldview.
Outside the building is a photo zone where users can take photos with the Busan publicity character Boogie and a history zone on the World Expo.
Inside the building is a concept space reflecting the supernatural abilities of each X4 member. Users can experience such abilities to complete missions.
The metaverse has a teleportation tunnel and recording room for Zion,T, who can travel through time and space; a subway and dance practice room for making flowers for Jeon, who can create eco-friendly materials; a studio and photo zone for Wonstein, who has the technology for manufacturing and maintenance; and an airfield for Arin, who can fly.
Busan Mayor Park Heong-joon said, "We expect our promotional activities using the latest metaverse technology to gain a technological advantage over competing countries and stimulate the interest and participation of millennials and Generation Z through highly accessible and participatory content," adding, "We sincerely ask the entire population to unite in supporting Busan's bid to host the 2030 World Expo."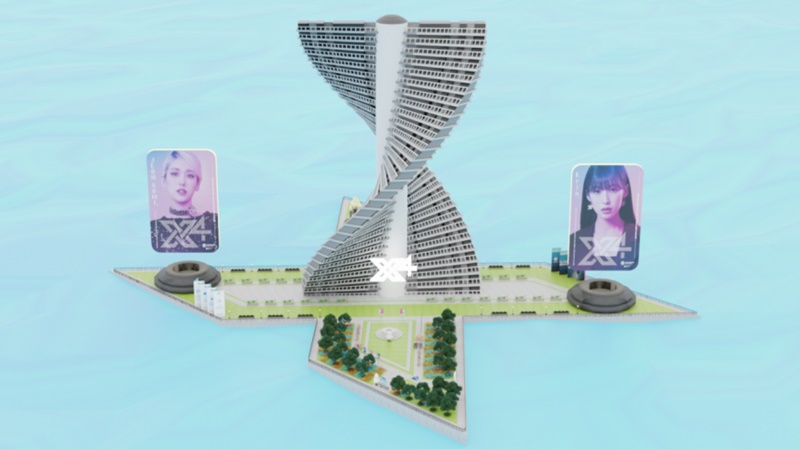 km137426@korea.kr