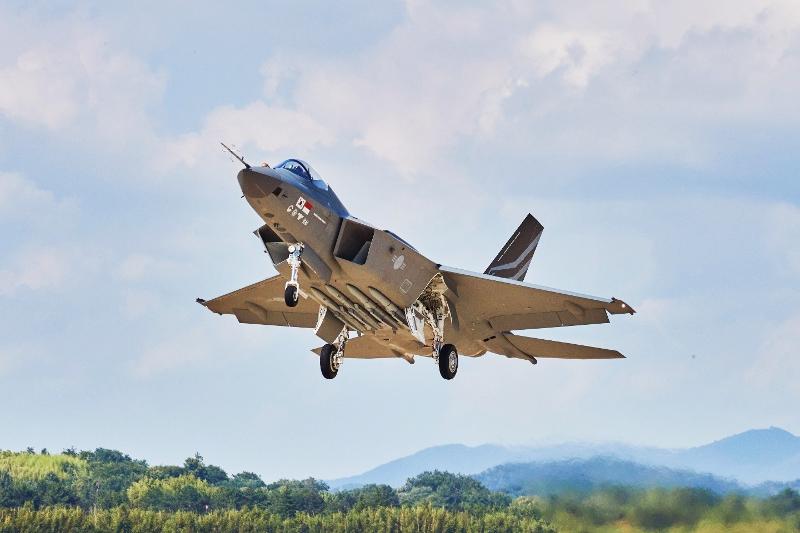 By Xu Aiying
The homegrown KF-21 Boramae fighter jet has seen success in its first test flight.
This makes Korea just the eighth country to develop its own supersonic fighter jet after the U.S., Russia, China, Japan, France, Sweden, and a European consortium comprising the U.K., Italy and Spain.
The Defense Acquisition Program Administration (DAPA) said the KF-21 on July 19 took off at 3:40 p.m. from the runway of the 3rd Air Force Training Squadron in Sacheon, Gyeongsangnam-do Province. The jet flew for 33 minutes and safely landed back on the runway at 4:13 p.m.
The jet confirmed its performance by flying at a light aircraft speed of 400 km per hour without reaching supersonic speed on its first flight.
The KF-21 project began in 2000, when then President Kim Dae-jung announced plans for the nation to independently make its own advanced fighter jets. The objective has thus reached fruition 22 years later.
If final development is successful, the country plans to deploy 120 KF-21s by 2032 including the first batch of 40 slated for production from 2026-28.
"Through this first flight, the development of the Korean-style fighter jet has entered the flight test stage," DAPA said, "The system's development will end in 2026, when we expand the flight zone through 2,000 flight tests and make performance checks as well as suitability of air-to-air weaponry."
"This is the moment when Korea's capacity to develop 4.5-generation fighter jets was realized through the success of its first flight. Taking a step closer to final development symbolizes new progress in domestic aviation technology and the nation's rise as a high-tech military power."
The presidential office in a media announcement quoted President Yoon Suk Yeol as saying, "This has set a turning point in the expansion of our defense exports," adding, "This is a major achievement in the nation's push toward self-defense."
xuaiy@korea.kr