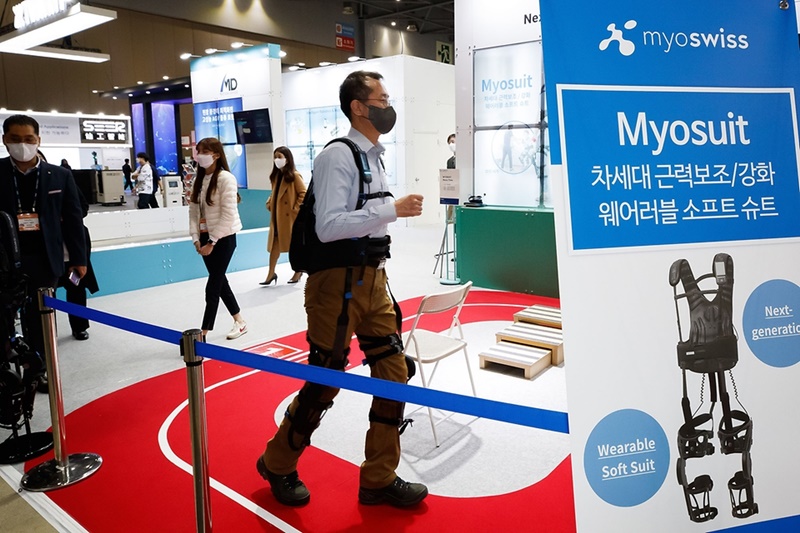 By Lee Kyoung Mi
Korea's global ranking in digital technology competitiveness this year has jumped four spots to No. 8.
The Ministry of Science and ICT on Sept. 28 said the country placed eighth among 63 countries in the 2022 IMD World Digital Competitiveness Ranking by the Switzerland-based International Institute for Management Development (IMD).
Since 2017, the IMD has ranked a country's digital capacity and preparedness using 54 criteria covering nine categories in the three sectors of knowledge, technology and future readiness.
Among the three sectors, Korea's rank rose from fifth to second in future readiness thanks to its No. 1 finish in e-participation. The country's use of contactless services made Korea tops in the internet retailing index, up from No. 2.
The country also jumped from 16th to fourth in smartphone ownership rate, making it No. 1 in the adaptive attitudes category.
The "entrepreneurial fear of failure" index, which measures how entrepreneurs are restricted from starting a business due to fear of failure, improved significantly from 16th last year to second. Korea also saw growth in other indicators such as world robots distribution, e-government and cyber security.
In technology, Korea remained at 13th, the same as last year, while its rank declined a notch in knowledge from 15th to 16th.
By country, Denmark topped the list after finishing fourth last year. The U.S. fell to second after being No. 1 last year and Sweden ranked third. Singapore was fourth and Switzerland fifth, China 17th and Japan 29th.
The ministry said that among Asian-Pacific countries, Korea was second only to Singapore. Of 27 countries each with a population of over 20 million, Korea was second only to the U.S.
"We will continue to improve the country's digital competitiveness by faithfully implementing President Yoon Suk Yeol's national digital strategy to realize his vision for digital innovation," it added.
km13742@korea.kr