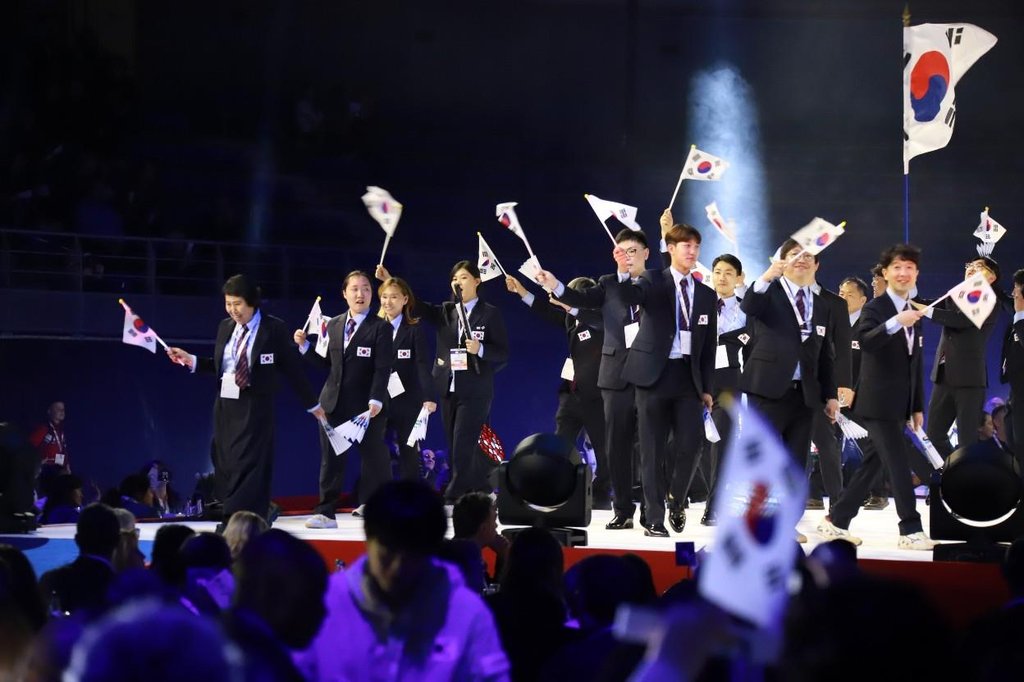 By Xu Aiying

Korea has won the most medals for the seventh consecutive time at the International Abilympics in Metz, France.

The Ministry of Employment and Labor and Korea Employment Agency for Persons with Disabilities on March 26 said the national team won 18 gold, four silver and nine bronze medals at Metz Arena in the tournament's 10th edition.
France took second and Taiwan third.

The professional skills competition from March 22-25 attracted 420 vocational workers from 27 countries. Korea competed in 34 of the 44 events.
The team won the gold in eight of the 10 events in information technology, a sector Korea is strong in, including computer assembly and programming and data management and processing. The country won the most medals overall ahead of rivals such as host country France, China and Japan.
Korea also won gold in wood carving for the seventh straight time from the fourth to tenth competition, proving its global dominance in the field.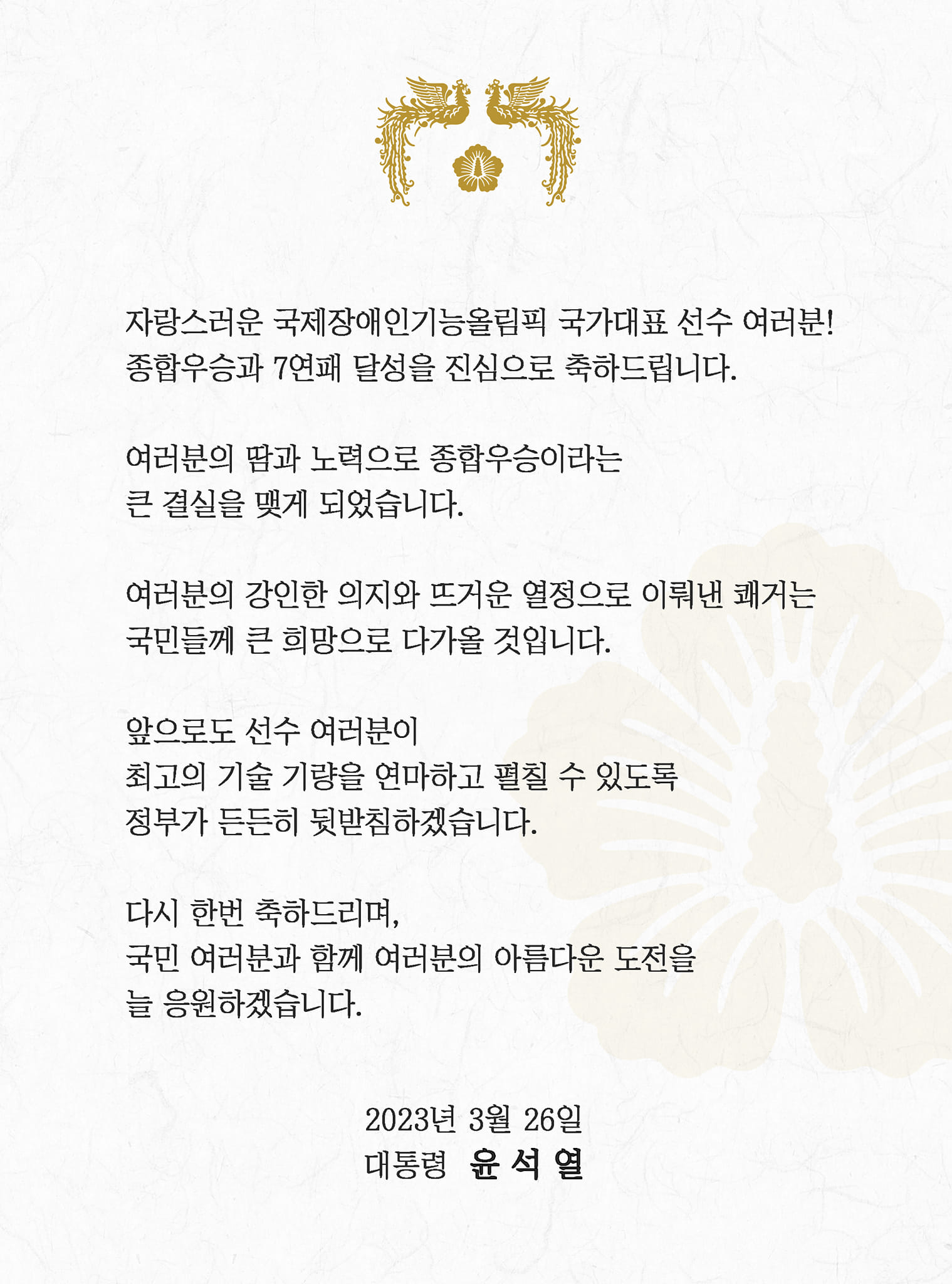 President Yoon Suk Yeol on March 26 sent a congratulatory message on his Facebook account to mark the occasion, saying, "I sincerely congratulate the national team's prideworthy overall victory and seventh consecutive win at the International Abilympics."
"Your sweat and effort brought about the great result of overall victory," he added. "Your amazing accomplishment achieved through strong will and fiery passion will bring big hope to the nation."
"The government will keep providing strong support so that everyone can train and display their best skills and capabilities," he said. "I will always support your beautiful challenges with the people."
First held in 1981, designated the International Year of Disabled Persons by the United Nations, the competition is for boosting the skill levels and promoting talent development for disabled people through skills exchanges among the event's member countries.
The tournament is organized every four years by the International Abilympic Federation.

This year's competition came seven years after the last edition in 2016 after two postponements because of COVID-19 and the war between Russia and Ukraine.
Korea has competed in all 10 competitions from the first in Tokyo in 1981 to this year's in Metz.
xuaiy@korea.kr