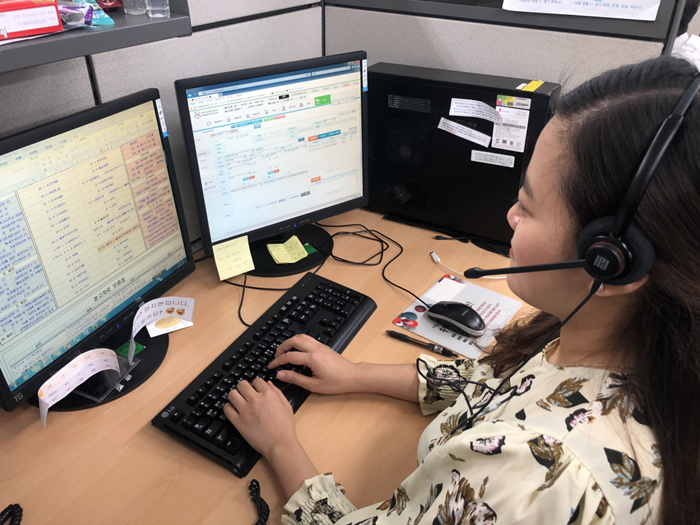 By Song Baleun and Kim Minji
The Ministry of Justice on April 2 announced the expansion of interpretation service for foreign victims of crime in the country.
The Immigration Contact Center (1345) in Gwacheon, Gyeonggi-do Province, a multilingual information platform that provides free assistance in civil affairs and three-way interpretation for public agencies, has expanded its interpretation service in collaboration with the Supreme Prosecutors' Office (SPO).
The service now allows foreign victims of crime to more easily contact law enforcement authorities like the National Police Agency or the Seoul Central District Prosecutor's Office. Such victims can also gain more convenient access to support for medical and living expenses from the SPO.
A ministry official said, "Because immigrant victims of crime arose as a public issue last year, the need was indicated for a system to protect both immigrants and foreign nationals in the country."
"The (expanded) interpretation service will assist foreign victims of crimes not only by helping criminal investigations but also providing financial support (to victims)."
Last year, the service assisted 1.7 million foreign nationals, 20,000 more than in 2017. By type of foreign resident, ethnic Koreans from abroad were the largest users of the service with 182,000, followed by marriage immigrants and ethnic Koreans on working holiday visas.
Foreign nationals in Korea can call 1345 from 9 a.m. to 10 p.m. weekdays for assistance and counseling through three-way interpretation.