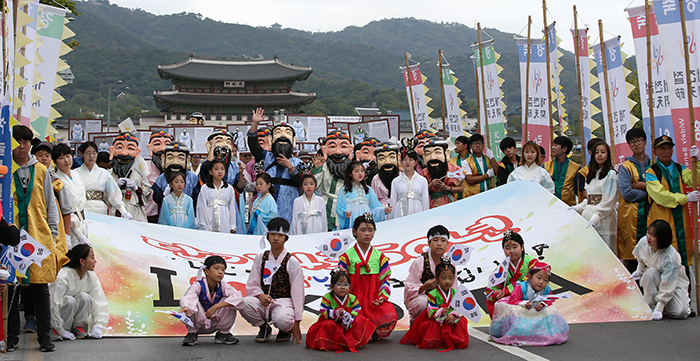 By Oh Hyun Woo and Kim Young Shin 
Photos = Korea.net DB
The Ministry of Interior and Safety will host a ceremony to mark the 4,350th anniversary of National Foundation Day at the Sejong Center in Seoul at 10a.m. on Oct. 3. Some 2,000 guests, including those from organizations related to the founding father Dangun, foreign diplomats in Korea and citizens will gather at the venue to celebrate.
National Foundation Day, or Gaecheonjeol (개천절, 開天節), is the day when, according to legend, Dangun founded the first Korean kingdom Gojoseon (2333 B.C.-108 B.C.).
"This year's ceremony focuses on the grand story of common people who practiced 'hongik ingan' (홍익인간, 弘益人間) philosophy, which aims to benefit all mankind," said a Ministry official.
Some of the special guests to the event include Han Young-tak, who prevented a bigger accident in May 2018 by driving his car in front of a car that crashed into a median strip to stop it when it still moved forward after its driver became unconscious. Another guest is Kim Hye-min, a nurse who evacuated the passengers from a burning bus after an accident in May 2016 and saved the bus driver who had gotten caught inside. Also invited to the ceremony is Lee Bok-hee, who donated KRW 460 million, which she had earned all her life working as a street vendor, to a scholarship foundation.
Local governments and overseas diplomatic offices will also host special events for National Foundation Day such as traditional ritual performances and exhibitions.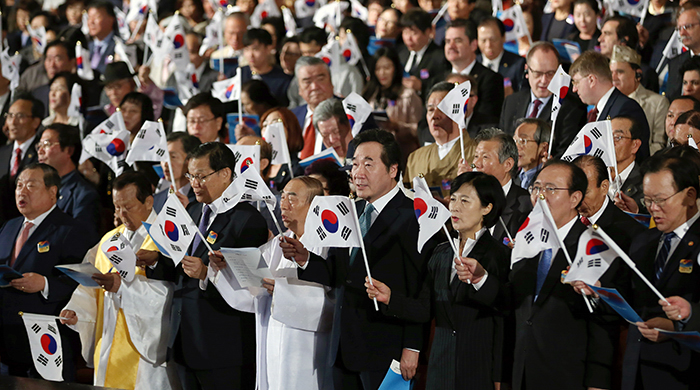 hyunw54@korea.kr