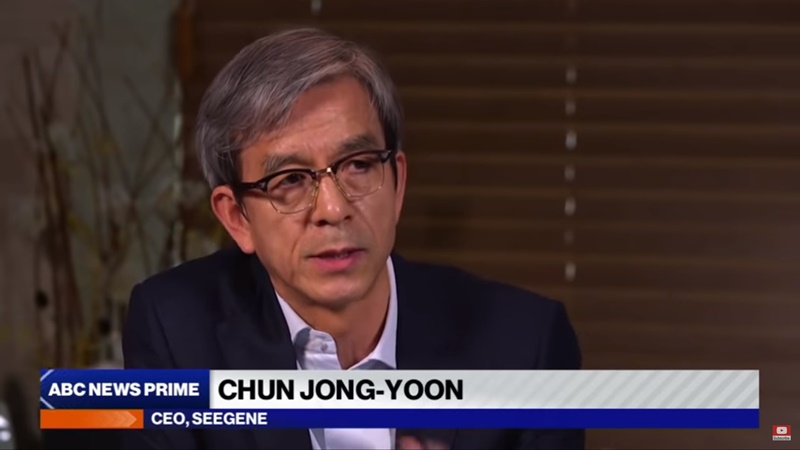 By Kim Young Deok and Lee Jihae
Viewers around the world are leaving messages of admiration and support for a YouTube clip showing Korea's capacity to test for the novel coronavirus disease (COVID-19).
ABC News of the U.S. on April 21 posted a video titled "South Korean company aims to fill gap in testing supply." Reporters from the network visited in Seoul the office of Seegene, a Korean company whose COVID-19 test kits have gained government approval for urgent use.
The clip said Seegene could help the global shortage of such kits.
The company's staff are also shown producing and developing the kits, and ABC News said Seegene exported as of April 21 more than 10 million test kits to over 60 countries.
The compliments posted about the video included "South Korea has really got it together! Well wishes to your democratic society and admire your hard work (Da Al)"; "South Korea test kits are 98-99% accuracy than any other countries. Only South Korea can make high quality products in the world (Peter Johnson)"; "A BIG THANK YOU TO OUR FRIENDS IN SOUTH KOREA!! (norzzie D)"
The clip as of April 23 garnered more than 27,000 views and 258 comments.