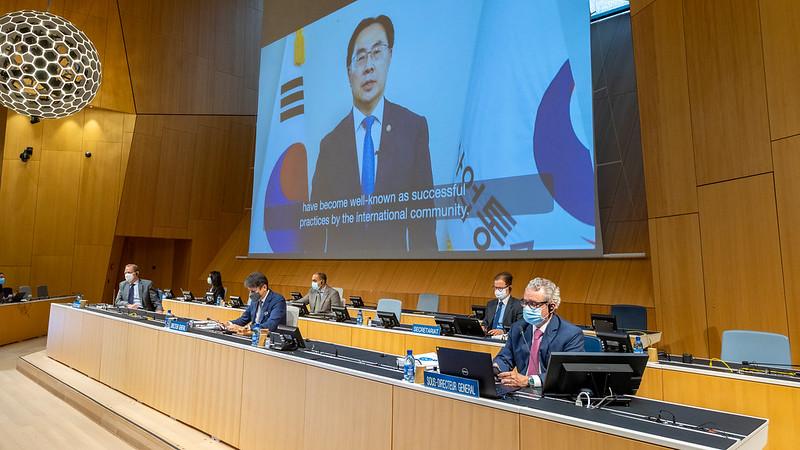 By Lee Jihae
Korea ranks fifth in the global innovation index of the World Intellectual Property Organization (WIPO), the country's highest finish in history.
Finishing 10th last year, the nation this year had the highest index in Asia, eclipsing China and Japan.
The Korean Intellectual Property Office (KIPO) on Sept. 23 said that in its survey of 132 countries, Switzerland, Sweden, the U.S. and the U.K. ranked first to fourth in that order both last year and this year.
In Asia, Singapore was second to Korea at eighth. China ranked 12th and Japan 13th.
Among the top 20 on the list, Korea saw the highest improvement in innovation capability.
KIPO said the positive evaluation was thanks to the nation's continued investment in the future and the creation and expansion of intangible assets.
Among five input and two output categories, Korea for the third straight year topped the sections evaluating a country's investment in the future such as human capital and research.
In two categories gauging the results of innovative activities, or the calculation of knowledge and technology and that of creativity, Korea's rankings also jumped from 10th last year to fifth this year due to more applications for intellectual property rights at home and abroad.
The nation also topped nine of the 81 categories, five more than last year.
President Moon Jae-in on Sept. 20 on his social media said Korea saw the highest improvement among the top 20 countries in innovation capability in what WIPO called a "spectacular jump."
Korea has thus cemented its status as an innovation powerhouse, he added.
The president said Korea will take a major step forward toward becoming an indisputably leading nation through continuous innovation.