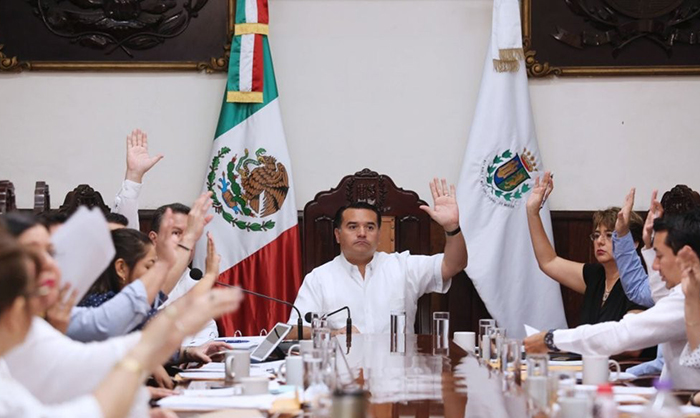 By Xu Aiying and Kim Hwaya 
The Mexican city of Merida has officially designated May 4 as Korea Day to honor the estimated 1,033 Korean immigrants who settled there in 1905, the Korean Embassy in Mexico City announced on April 1.
The Merida City Council on March 30 unanimously passed an ordinance to that effect.
Merida is the state capital of Yucatan and the biggest city in southeastern Mexico. The embassy every May 4 will host events with the Association of Korean Descendants in Mexico (Asociacion Descendientes Coreanos), the state government and the council to commemorate Korea Day.
In April 1905, the 1,033 Korean immigrants departed from Jemulpo Port in Incheon and arrived on May 4 at the Mexican port of Salina Cruz. They worked as contracted laborers at 22 henequen (a type of the Mexican plant agave) farms around Merida.
After Japan annexed the Korean Peninsula in 1910, the immigrants dispersed throughout Mexico such as the Yucatan peninsula or Tijuana. Others moved to Cuba in 1921.
The embassy said the designation of Korea Day celebrates the spirit of Korea's March First Independence Movement of 1919 and the history of Korean immigrants in Mexico.
"The designation of Korea Day, a first (in Mexico) since our ancestors immigrated to Mexico in 1905 and the establishment of bilateral ties in 1962, is a new turning point for developing bilateral relations," it said. "This holds huge meaning for spreading our ancestors' patriotism for Korea's independence to the ethnic Korean community."
Members of the Merida City Council welcomed the designation, saying DNA testing would find close genetic similarities between Koreans and Merida residents and that the designation of Korea Day would bolster bilateral relations.