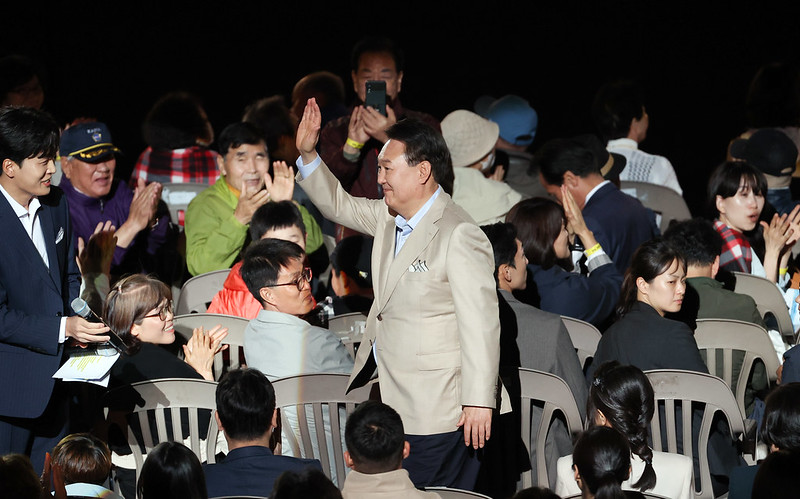 https://w.soundcloud.com/player/?url=https%3A//api.soundcloud.com/tracks/1511652634&color=%23ff5500&auto_play=false&hide_related=false&show_comments=true&show_user=true&show_reposts=false&show_teaser=true

By Xu Aiying

President Yoon Suk Yeol and first lady Kim Keon Hee on May 10 attended a music concert marking the first anniversary of Cheong Wa Dae's opening to the public at the garden Daejeongwon in the former presidential compound.

The Office of the President said, "We planned the concert to mark the first anniversary of Cheong Wa Dae's return to the people, which came in May last year after 74 years, and to make Cheong Wa Dae a livelier and moving space for the public through performances of culture and arts."
About 1,000 family members of people of national merit who sacrificed their lives for the country and those of firefighters and police commended for their work in disasters were invited.

Among the guests were Hwang Eun-tae, father of the late Sgt. First Class Hwang Do-hyeon, a soldier who fought until his last breath at the Second Battle of Yeonpyeong in 2002, and Kim Oh-bok, mother of the late Sgt. First Class Suh Jung-woo, who was killed in the 2010 shelling of Yeonpyeongdo Island.

"This space originally belongs to the people, so we left to let the people use it," President Yoon said in his opening speech. "This is the same logic under which people now use palaces previously utilized by royalty as parks and cultural heritage."
While introducing people of national merit, he added, "These people and their families made possible a free Republic of Korea, the foundation of our peace and prosperity."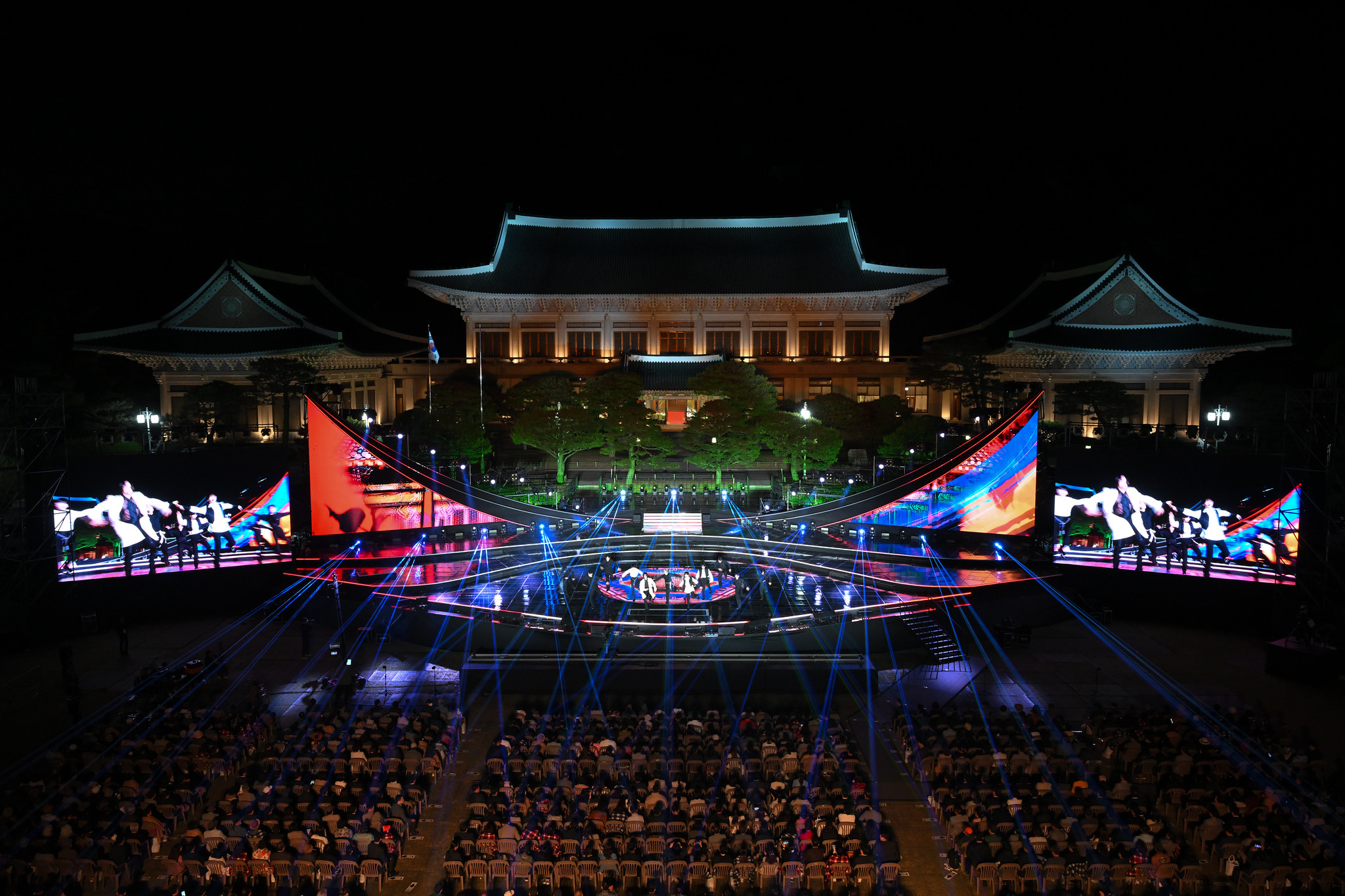 The full 90-minute concert will be aired on May 20 from 6:30 p.m. on the network SBS.
xuaiy@korea.kr