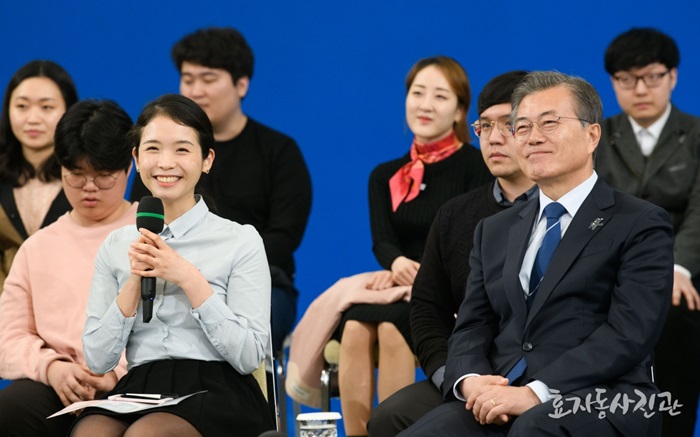 By Park Gil-ja and Kim Minji
President Moon Jae-in has been chosen 2018's person of the year in a domestic survey of Korean adults.
The polling agency Realmeter, which conducted the poll on 501 adults on behalf of broadcaster TBS, said on Dec. 28 that President Moon had the most votes with 25 percent, followed by Vietnam soccer coach Park Hang-seo with 16.7 percent. K-pop idol group Bangtan Boys and trauma specialist and Ajou University professor Lee Guk-jong tied for third with 9.9 percent each.
"President Moon ranked the highest in the survey in most areas such as Honam (Gwangju and the two Jeolla provinces), the Chungcheong provinces and the capital area and among the under 40 and over 60 age groups, as well as in most occupations like housewife, clerical worker and laborer," Realmeter said.
The president ranked first among most age groups including people in their 20s (26.7 percent), 30s (22.5 percent), 40s (32.7 percent) and over 60 (23.4 percent). Among men and students polled, he edged out coach Park for the top spot.
The survey was conducted on Dec. 26 as 501 of 7,043 people over age 19 asked to take the poll agreed, with a sampling error of ±4.4 percentage points and a 95-percent confidence level.
krun@korea.kr