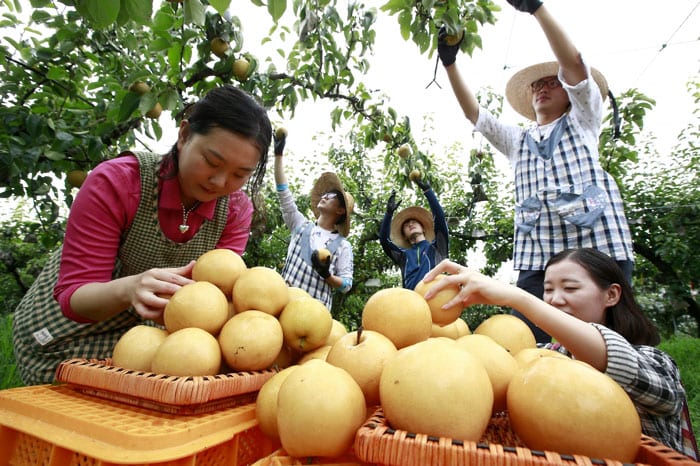 Pears are one of the most popular fruits, thanks to their rich and sweet juice and their crunchy, chewy flesh.
Asian pears are harvested mostly in the autumn. However, in their main production area of Naju, Jeollanam-do (South Jeolla Province), this year, a new breed of pear, the Hanareum (한아름) pear, is being grown.
Developed by the Rural Development Administration (RDA) in 2001 as a summer pear breed, the Hanareum pear is much sweeter than ordinary Asian pears. It has a sweetness level of 13.0 brix, noticeably higher than that of average pears which come in at about 10 or 11 brix. This new breed also has a lot of juice, which can help to quench your thirst. It is smaller than other varieties of Asian pears and can be held in one hand and eaten without being peeled, as it has a thin skin. Some of them even grow a gold pattern, which makes the fruit even look precious.
According to the RDA, Hanareum pears are harvested from mid- to late August, depending on the weather and temperature that year, both of which affect the ripeness of the fruit. It is best eaten around Aug. 20. As for storage, it is best to keep the fruit in a cool place or in the refrigerator, and for no longer than 20 days.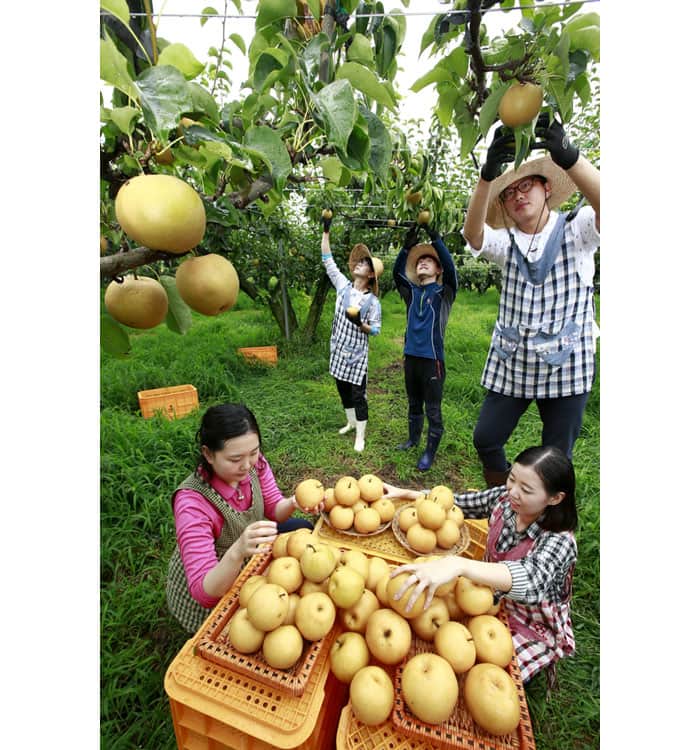 By Yoon Sojung
Korea.net Staff Writer
Photos: Rural Development Administration
[email protected]