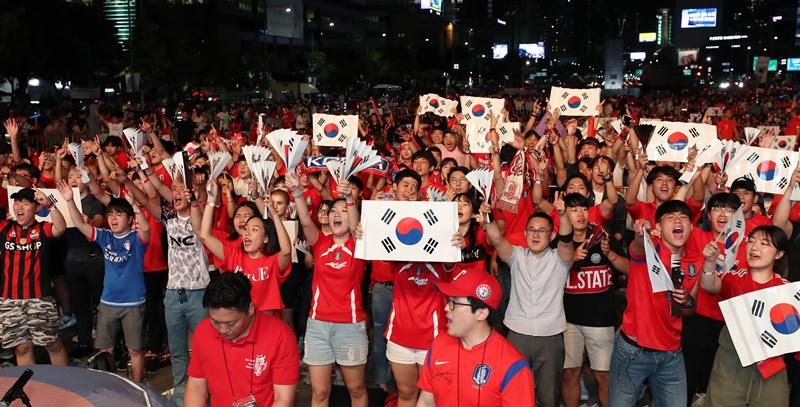 By Israa Mohamed
Loud cheers on the evening of Nov. 24 will fill Gwanghwamun Square in downtown Seoul for the first time in four years for Korea's opening game in this year's Qatar World Cup soccer finals.
The Red Devils, a supporters club for the national soccer team, announced on Facebook that it will hold from 10 p.m. a mass cheering event at Yukjo Madang, north of the main stage at Gwanghwamun Square, in the city's Jongno-gu District for Korea's game versus Uruguay. The dress code is red.
The club issued rules for participants to follow: maintain order in a calm atmosphere; prepare clothing and gear for cold weather; refrain from excessive drinking or cheers and performances; and not use devices that make excessive noise such as the horn vuvuzela and kkwaenggwari (small gong).
After consultations with a Gwanghwamun Square advisory group, the Seoul Metropolitan Government on Nov. 22 approved the Red Devils' application to use the square under conditions like ensuring safety at night; smoothly managing routes; swiftly responding to emergencies and complying with the results of the advisory group's consultations.
The Red Devils will hold mass cheering on days when the Taegeuk Warriors play their two other Group H games, namely against Ghana on Nov. 28 and Portugal on Dec. 2.
The club will dispatch 300 safety personnel and pledged to do its best to manage safety at the events. For the 2018 tournament, it deployed 90 staff for this purpose.
The city government will temporarily suspend the use of the bus station in front of Sejong Center, which is closest to Gwanghwamun Square. Buses that usually stop at the station will bypass it. Gwanghwamun Station on the Seoul Line 5 subway will also take measures depending on how crowded the platform gets, including having trains not stop there.
To minimize inconvenience, public transportation such as subways and buses will also run more frequently under extended hours based on a game's expected finish.
Mass transit policy toward street cheering for the Qatar World Cup is available on the transportation section of the city government's website (topis.seoul.go.kr/notice/openNoticeView.do) and the transportation app Seoul Topis.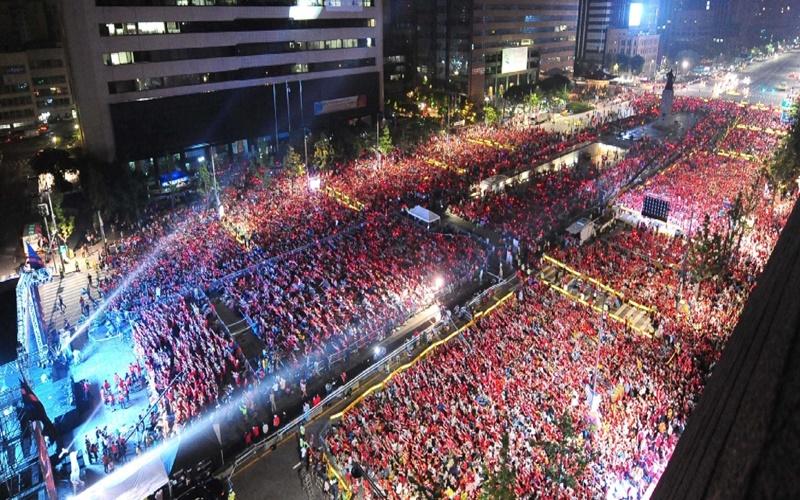 ess8@korea.kr