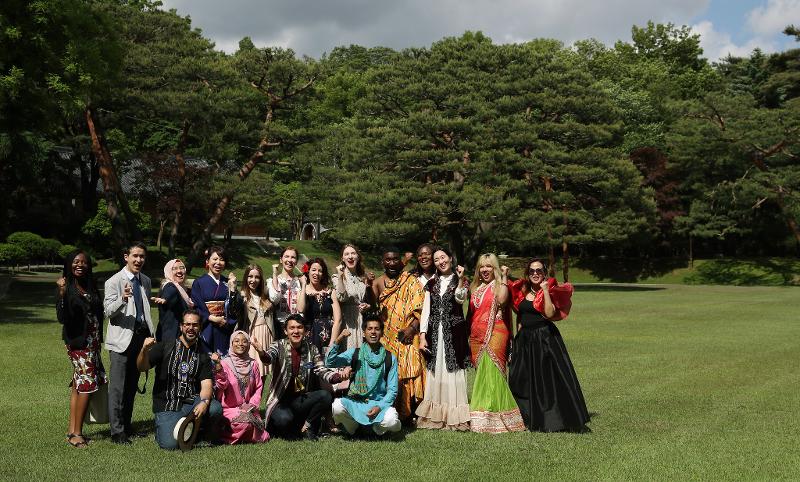 By Wu Jinhua

The Seoul Metropolitan Government on May 15 said it will hold an event at City Hall's Taepyeong Hall to mark the 16th Together Day.

The event had been suspended after the last edition in 2019 due to the COVID-19 pandemic.

The mayor will award commendations to individuals and organizations that have supported foreign residents.

The four people to receive honors are Jin Gyo-joon, a staff member at Seoul Foreign Resident Center who helped vaccinate 8,744 expats in a region with many foreign residents during the COVID-19 pandemic; Moon Hyeon-taek from Korea-China Focus Newspaper, Byeon Young-nam from Seongshin Dental Clinic; and Cecil Hernandez from the Seoul Counseling Center for Migrant Women.
The two honored organizations are Seoul Migrant Women Stepping Stone, which ran programs such as customized job training for foreign migrant women who were victims of domestic violence and their children, and the Eunpyeong Global Migrant Center, which raises expat adaptability to life in Korea and promotes their rights and interests through assistance like Korean-language education for foreign workers.

A choir of children from multicultural families and the K-pop cover dance team Eighty-nine will hold congratulatory performances.

Assistant Seoul Mayor Kim Sun Soon, who heads the city's Women and Family Policy Office, said, "We hope that this event, which returns for the first time in four years, is a place of harmony for foreign residents to feel a sense of belonging as Seoul residents and for raising understanding and empathy for a multicultural society."
The government in 2007 declared May 20 as Together Day, a national commemorative day under the intent to create a multicultural society in which people of various ethnicities and cultures understand one another and coexist. City authorities had held the event since 2014 but it was suspended from 2020 to last year.

jane0614@korea.kr