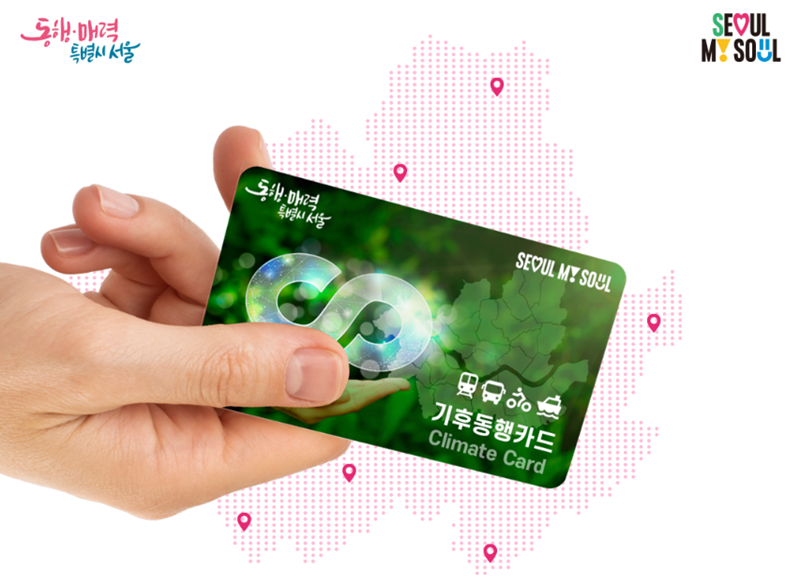 By Hong Angie
The Seoul Metropolitan Government on Sept. 11 announced its release next year of the all-inclusive Climate Card that allows unlimited use of public transportation for KRW 65,000 per month.

The purpose of the card is to respond to the climate crisis and provide financial relief to Seoulites amid soaring inflation. The program will undergo trial operations from January to May and its official launch is expected in the second half of next year following revisions.

Users can buy either a plastic card or a mobile app for convenience. A physical card will cost KRW 3,000 and will grant unlimited rides on all Seoul subway lines and city and shuttle buses and free use of the city's Ttareungyi bicycle sharing service all for KRW 65,000 per month.

Card holders can use all nine subway lines in Seoul as well as those of Gyeongui-Jungang, Bundang, Gyeongchun, Ui-Sinseol and Sillim but not the Shinbundang Line due to its higher fares.
The pass can be used to depart from Seoul for travel to Gyeonggi-do Province and Incheon but not vice versa.

Holders can ride city and shuttle buses but not inter-city ones given the latter's different pricing systems. The card is also good for an hour's free use of the city's bicycle rental Ttareungyi.
The city aims to reduce the number of cars on roads by about 13,000 and greenhouse gas emissions by 32,000 tons per year through the card. The initiative is also expected to save an average of KRW 340,000 every year for around 500,000 residents of the capital.

"To reduce greenhouse gases in transportation, stimulation of public transit use is the key as replacing the hardware has limits," Seoul Mayor Oh Se-hoon told a media presentation that day on the card at the briefing room of Seoul City Hall. "We plan to make ensure stable operation of the Climate Card and expand transportation policy to walk in the public's shoes."
shong9412@korea.kr