By Min Yea-Ji and Kim Minji
Photos = Heo Man-jin, Ministry of Culture, Sports and Tourism
Gangwon-do Province has won the right to host the fourth Winter Youth Olympic Games in 2024.
The 135th session of the International Olympic Committee (IOC) on Jan. 10 in Lausanne, Switzerland, overwhelmingly selected the province to host the competition in a vote.
Under its official name Gangwon 2024 Winter Youth Olympic Games, the event will take place in 2024 from Jan. 19 to Feb. 2 in the province's city of Gangneung and the counties of Pyeongchang-gun and Jeongseon-gun. Medals will be up for grabs in 15 events spanning seven sports.
Austria hosted the inaugural competition in 2012 and Norway the second in 2016. Switzerland is hosting the third edition this year from Jan. 10-19.
In addition to being the event's fourth host nation, Korea is also the first to secure hosting rights of an IOC event under the committee's new selection method. Considering fairness in the selection of Olympic host nations and the economic feasibility of the host country, the IOC last year formed Future Host Commissions for thorough assessment of countries bidding to host a competition.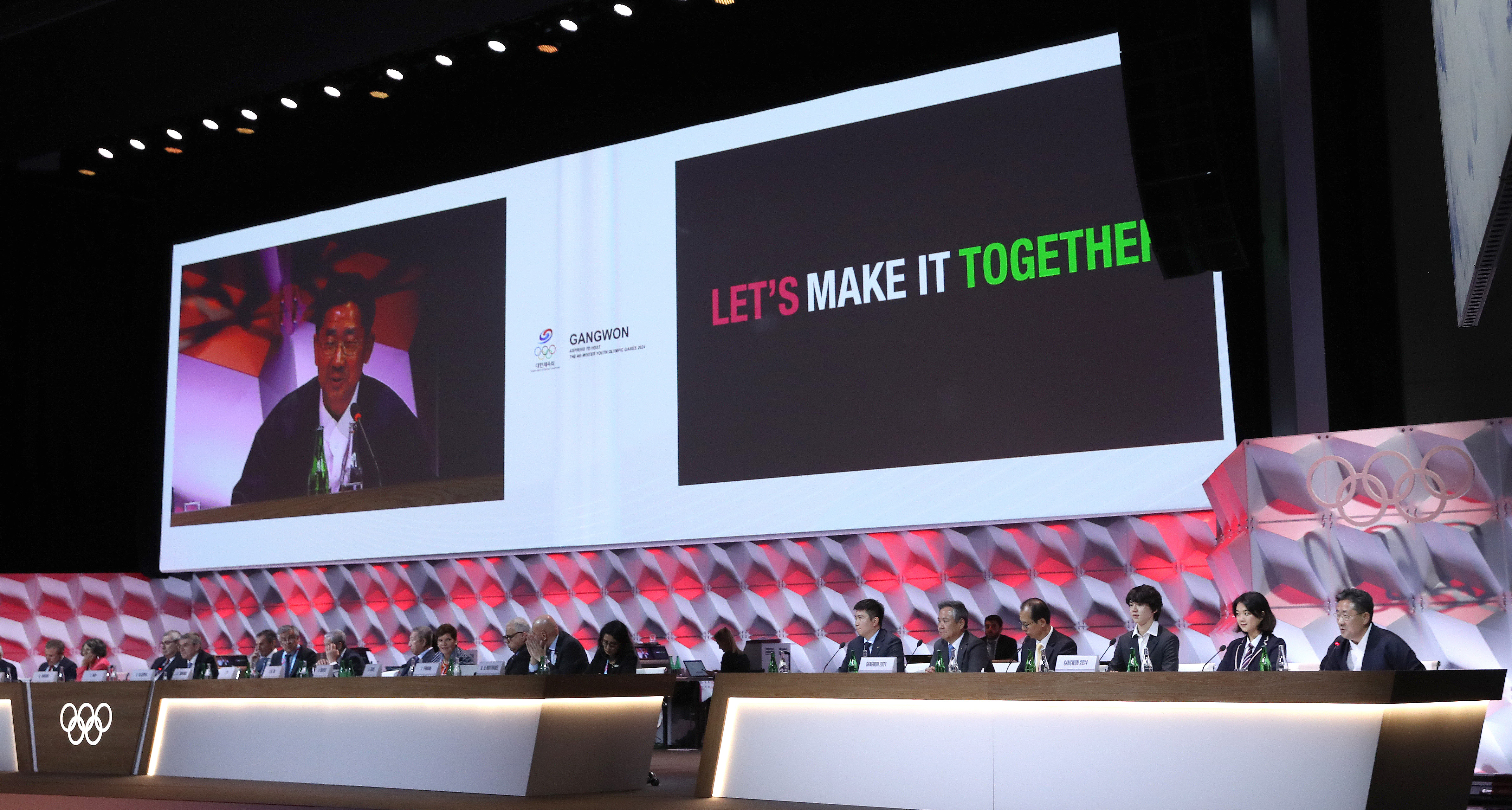 IOC President Thomas Bach said, "The Gangwon 2024 proposition enhances the legacy of PyeongChang 2018," adding, "The interest shown by many regions around the world in hosting future Olympic and Youth Olympic Games demonstrates that our new approach, based on constant dialogue, flexibility, sustainability, legacy and creating a project together, is the right approach."
Minister of Culture, Sports and Tourism Park Yang-woo said, "The Korean government is committed to providing the necessary support to ensure that the Gangwon 2024 Youth Olympic Games are a great success."