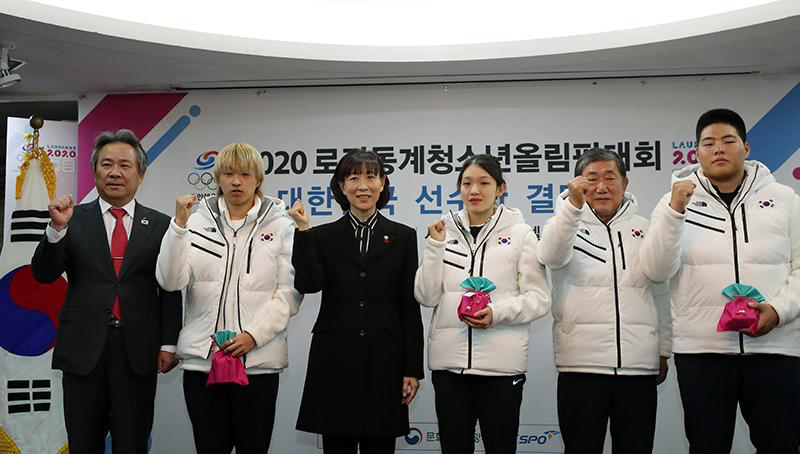 By Jeon Han and Lee Jihae
Photos = Jeon Han
Video = Kim Sunjoo
Seoul | Jan. 3, 2020
The inaugural meeting of the national team for the 2020 Winter Youth Olympic Games in Lausanne, Switzerland, was held on Jan. 3 at Seoul Olympic Parktel.
To run from Jan. 9-25 in Lausanne and Saint-Moritz, the competition will feature athletes aged 15-18 from 79 countries competing in 16 events in eight sports. Team Korea's 66-member contingent will vie for medals in seven sports including alpine, curling, figure skating and short-track speedskating.
Second Vice Minister of Culture, Sports and Tourism Choi Younhee said, "I hope you display at this competition the skills you've been honing all this time and build friendships and camaraderie with athletes from around the world."
"When I was 15 in 1982, similar to the ages of everyone here today, I participated in the Asian Games in New Delhi."
She added, "That experience was a huge help to my career as a sports figure later on."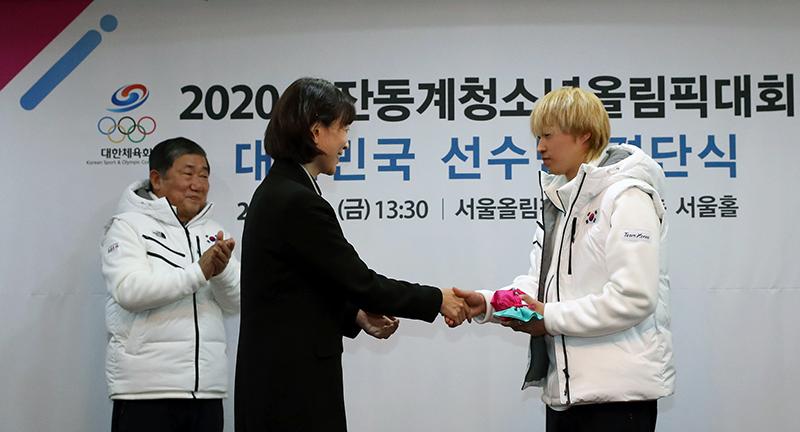 After hosting the 2018 Winter Olympics in Pyeongchang-gun County, Gangwon-do Province, Korea submitted an application to host the 2024 Winter Youth Olympics in the same province. The International Olympic Committee will select the venue for the 2024 event at its 135th general session slated for Jan. 10 in Lausanne.
Below is the link to the clip of Vice Minister Choi's speech: