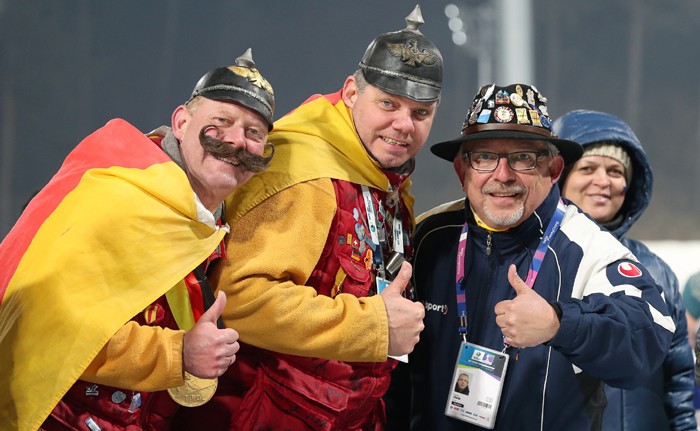 "We've bought tickets," said Jaerg Himmler from Heidelberg, Germany, with a bright smile.
He said that he and his friends have already purchased tickets for the biathlon in the PyeongChang 2018 Olympic and Paralympic Winter Games.
Himmler and his two friends are great biathlon fans, and they're in Korea to enjoy the 2017 BMW IBU Biathlon World Cup that took place at the Alpensia Biathlon Center in Pyeongchang from March 2 to 5.
They've visited a number of international biathlon competitions, including the Olympic Winter Games in Torino in 2006, in Vancouver in 2010, and in Sochi in 2016. Their destinations also included the summer biathlon world championships. Their passion can be easily spotted in the badges they've been collecting, which shine on their chests.
Pyeongchang is not new for Himmler and his friends. They took their first steps in Pyeongchang for the Biathlon World Championships 2009, the second international competition held at the Alpensia Biathlon Center after it opened.
Himmler said, "The Alpensia Biathlon Center is very good. I hope to figure out the accommodations by the time I come back to Pyeongchang for the upcoming Olympics," smiling.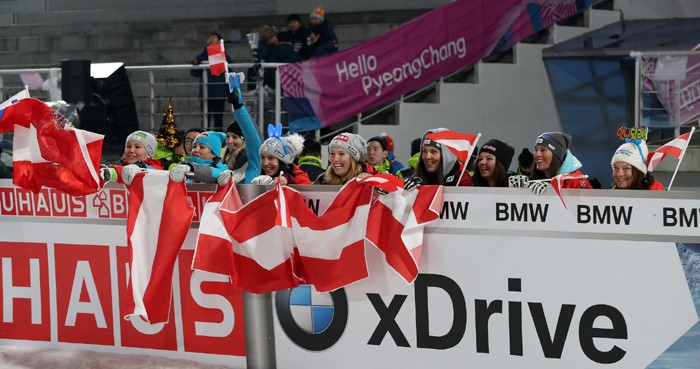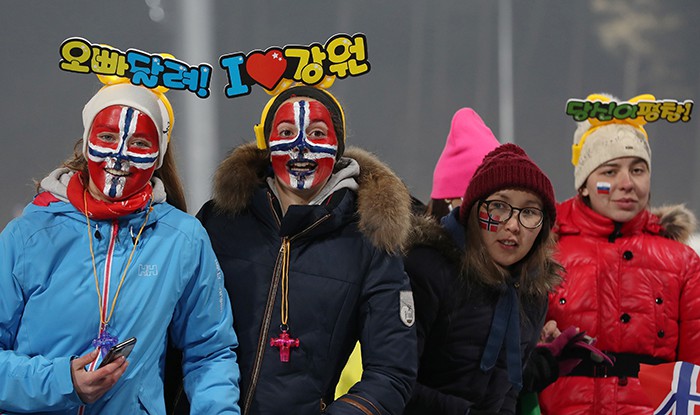 In the grand stands, many biathlon fans from overseas, including Himmler and his friends, continued to shout for joy and to cheer on their favorite athletes. Some fans waved the Austrian flag to cheer on their athletes passionately, while other fans had the Norwegian flag painted onto their faces.
All of them brought more delight to the grand stands as they enjoyed a snowy night in Pyeonchang, while wearing head bands with interesting Korean expressions, like "You go girl!" (언니 달려) and "You are Pyeongchang!" (당신이 평창), displayed atop their heads.
By Yoon Sojung
Korea.net Staff Writer
Photos: Jeon Han Korea.net Photographer