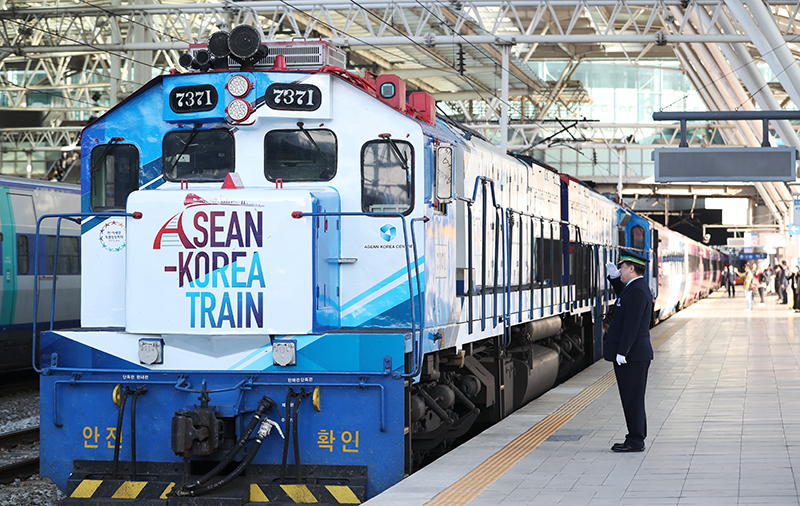 By Jeon Han and Lee Jihae
Photos = Kim Sunjoo
Video = Choi Taesoon
Seoul | Oct. 16, 2019
A train on Oct. 16 left Seoul Station to mark the 30th anniversary of dialogue relations between Korea and member states of the Association of Southeast Asian Nations (ASEAN) and commemorate the beginning of another 30 years of cooperation.
The ASEAN-Korea Train left with 200 passengers comprising the nationals of Korea and the 10 ASEAN member states. The event was held 40 days prior to the Korea-ASEAN special summit slated for Nov. 25 in Busan.
Participants in the KBS Open Concert on Oct. 15 said they will participate in various events held on the train for passengers to better bond with one another. They will also attend the events "Night of Prosperity between Korea and ASEAN" in Busan on Oct. 16, the Korea-ASEAN Special Exhibition at the Asia Culture Center in Gwangju on Oct. 17 and "Hope for Peace between Korea and ASEAN" on Oct. 18.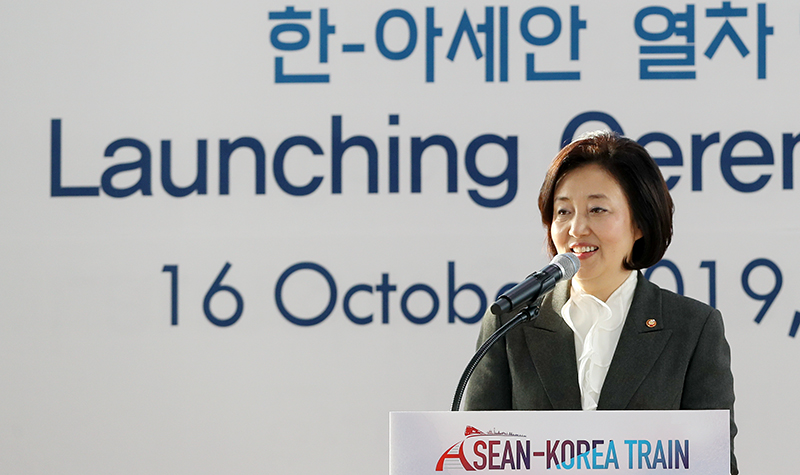 Minister of SMEs and Startups Park Young-sun said, "Just as we have a torch relay before the Olympics, today is the day when the ASEAN-Korea Train departs from Seoul Station and begins its journey for two nights and three days before the Korea-ASEAN special summit in late November."
"Just as the ASEAN-Korea Train runs at high energy, we hope that Korea and ASEAN can transcend their past 30 years of friendship and head toward a people-centric community of prosperity and peace for the next 30 years."
Nur Faralisa Nabilah Zulfikri, a producer at Radio Television Brunei who covered the ceremony, said, "The ASEAN-Korea Train will provide a good opportunity for Koreans and the people of ASEAN to better understand each other's cultures."
"I hope the participants form a strong bond through the upcoming events in the train."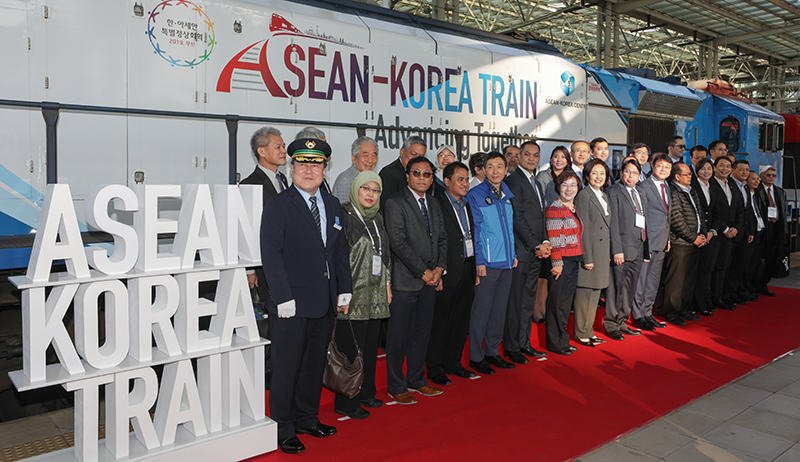 Below is the clip that shows the launching ceremony of ASEAN-Korea Train: