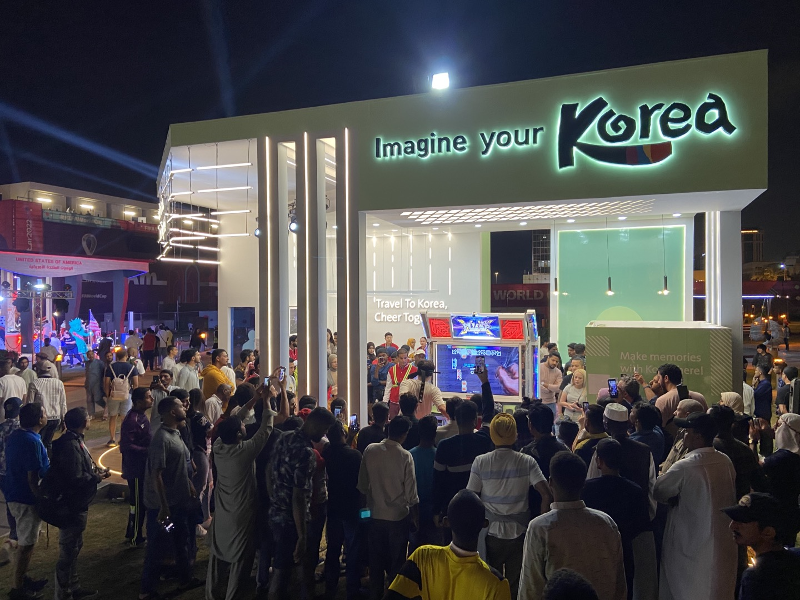 By Jung Joo-ri
Photos = Ministry of Culture, Sports and Tourism
An official booth for promoting tourism in Korea is running in Doha, Qatar, where this year's World Cup soccer finals were opened.
The Ministry of Culture, Sports and Tourism on Nov. 23 said it will jointly run with the Korea Tourism Organization a campaign to promote tourism in Korea dubbed "Travel to Korea, Cheer Together" during the World Cup period of Nov. 20 to Dec.18.
The promotional hall for tourism in Korea is at the tournament's official event venue at the Doha Corniche in the city's central area.
Covering 100 square m, the hall features popular Korean medical and wellness programs such as skin diagnosis using artificial intelligence and a K-style virtual makeover, along with those featuring traditional Korean culture like Hangeul calligraphy.
Fans of Korean pop culture can check out a K-pop pump, Lifefourcuts photo booth and arcade games.
The outdoor walls of Tawar Mall in central Doha are showing four videos of the international promotional series "Feel the Rhythm of Korea" starring BTS members Jimin and Suga.
The campaign targets around two million people comprising Qataris and people expected to visit the country for the World Cup.
The ministry said, "In 2019, around 35,000 visitors from Middle Eastern countries visited Korea, so this is a high value-added market focused on luxury travel such as medical tourism and wellness."
"Using a huge global event like the World Cup as an opportunity, we will strive to diversify the Korean market by aggressively promoting tourism in Korea to World Cup tourists from around the world, including the Middle East."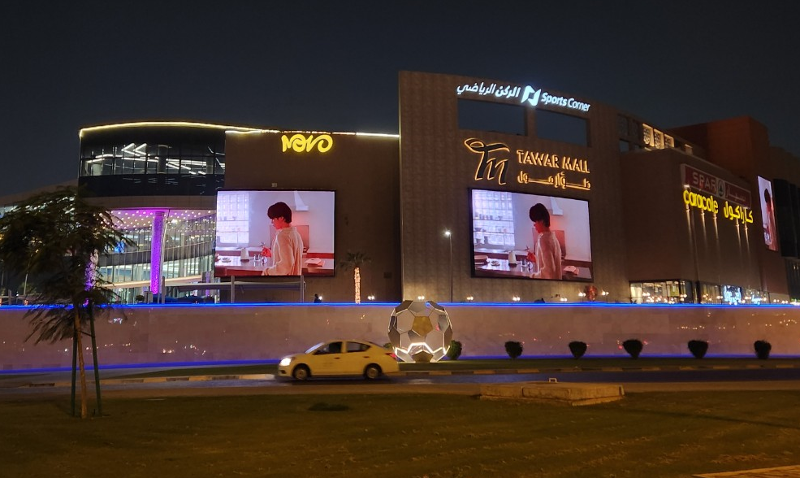 etoilejr@korea.kr