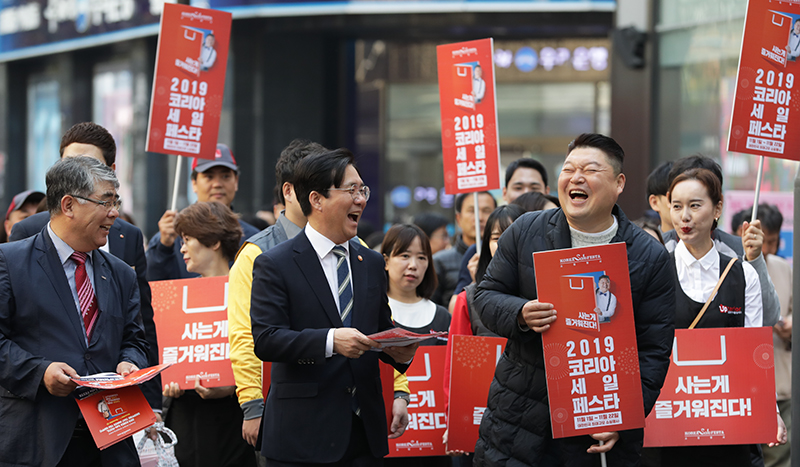 By Kim Yeong Deok and Lee Jihae
Photos = Kim Sunjoo
Seoul | Oct. 31, 2019
A pre-opening street event for the 2019 Korea Sale Festa (KSF), the nation's biggest annual shopping event, was held on Oct. 31 in Seoul's Myeongdong area a day before the KSF's official start.
Now in its fourth year, the KSF will run from Nov. 1-22 nationwide both online and at traditional brick-and-mortar stores. A festival-record 630 distribution and service companies offering a diversity of products and services at massive discounts will participate.
"I hope the KSF will provide joy to consumers and new vitality to corporations," said Minister of Trade, Industry and Energy Sung Yun-mo at the street event.
"The government will continue its support for the KSF so that it can continue developing as the (nation's) biggest shopping event."
Details on the participating companies and sales can be found in the KSF's official website below:
https://www.koreasalefesta.kr