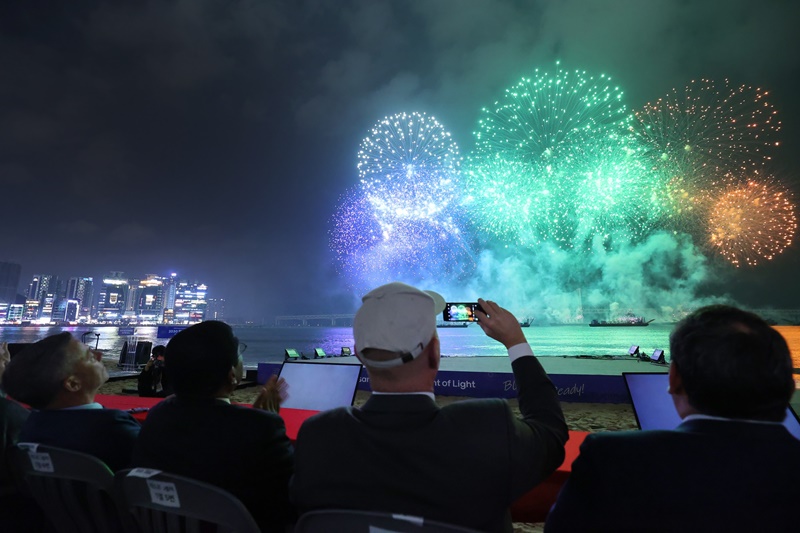 By Cao Thi Ha
Busan's Haeundae District is where the cultural pop-up event "Ride the Korean Color" will open this week.

The Ministry of Culture, Sports and Tourism on June 28 said, "With the Korea Tourism Organization, we will run K-Culture pop-up spaces in relay form at home and abroad to spread the fever for Visit Korea Year and appeal of K-Tourism."
The first pop-up venue, Songjeong Station at Haeundae Blueline Park, a leading tourism destination of the port city, will run from June 30 to July 9.
Foreign visitors can make invitations to Korea for friends at a pop-up space decorated with fabric dyed in the nation's unique colors. The invitations will be delivered via international snail mail after the space closes.
Other cultural activities there will include making a paper gat (traditional men's hat) and personal stamps inscribed with visitors' names in Hangeul.
In cooperation with Busan Metropolitan City, the observatory Busan X the Sky at Haeundae Beach will offer a discount on admission. A relay pop-up space is also scheduled at Yongdusan Park, an emerging nighttime tourist attraction.
Starting in the port city, the pop-up project in mid-July will spread to Rockefeller Center in New York and the department store The Hyundai Seoul in the capital's Yeongdeungpo-gu District in August.