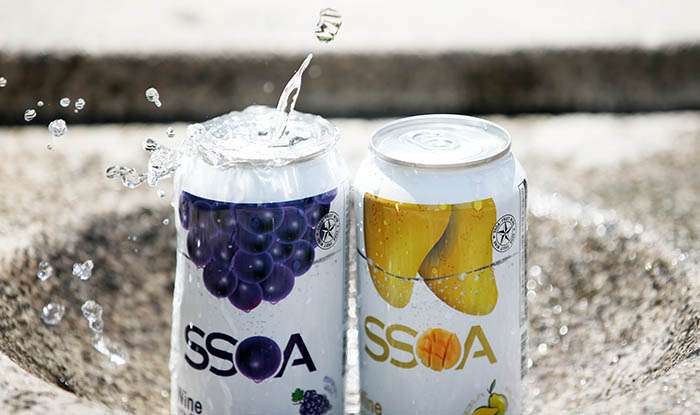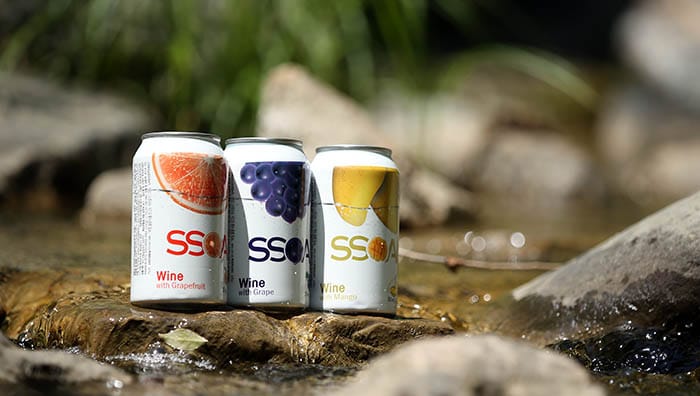 Due to its relatively high alcohol content, some people are reluctant to drink wine, even though they would otherwise love to do so.
For them, low-alcohol carbonated fruit drinks can be a good choice, such as the sparkling drink Ssoa Wine.
Ssoa Wine is a fruit liquor with five percent alcohol. It is made by Ang Ang, a genuine wine producer based in Pocheon, Gyeonggi-do (Gyeonggi Province).
The drink is made from grapes and other fruits grown in Pocheon. There are four flavors on sale: grape, grapefruit, mango and lemon.
Ssoa Wine is characterized by a feeling of refreshment due to its sparkling taste. When chilled, it offers a harmonized taste, thanks to the soft yet sparkling fruity flavor, which helps people to swallow it more smoothly.
Ssoa Wine won the top prize in the category of Other Liquors at the 2014 Korean Liquor Contest, hosted by the Ministry of Agriculture, Food and Rural Affairs. It also won the bronze medal at this year's Monde Selection, one of the three largest liquor contests in the world, which was held earlier this year in Belgium.
It is currently exported to Malaysia. Also, the company recently signed an export contract with distributors in China, Canada and the U.S.
By Yoon Sojung
Korea.net Staff Writer
[email protected]