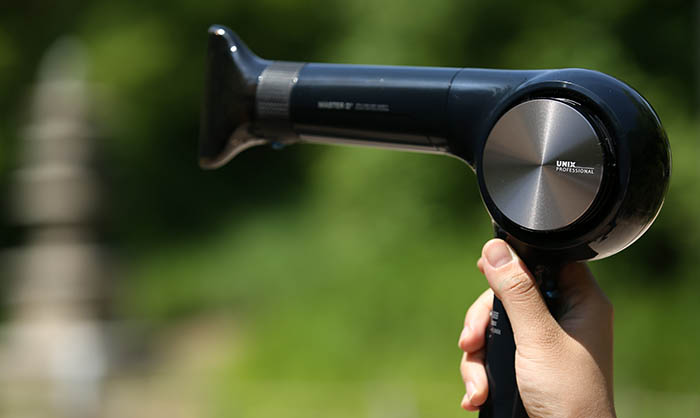 Cheongdam-dong and Apgujeong-dong in Gangnam-gu District are some of the most well-known fashion streets in Seoul.
Hair salons lining the areas are known for their regular clients, including famous signers and actors.
Beauty appliances, such as hair dryers and curling irons, used in many of these salons are made by Unix Electronics.
Unix is the top beauty appliance maker and accounts for 60 percent of the hair dryers used in beauty salons across Korea, as well as 40 percent of the hair dryers used in individual homes.
When the company was established in 1978, imported brands, such as National or Philips, took a large part of the beauty appliance market. Focusing on improving its quality and features, Unix developed hair dryers, such as its ion dryers, dryers that have an electromagnetic interception function, and its far-infrared radiation dryers. Unix soon secured the top spot in the beauty electronic goods industry.
One of the remarkable outcomes of Unix's efforts into research and development is the ion dyer, which was developed in 1992. Ions have antistatic features and are good for keeping the hair silky and for preventing static electricity and hair loss. Unix's ion hair dryer generates ions that help not only drying but also with maintaining the overall health of the hair and the scalp, all while minimizing damages.
Unix also tried to find a solution to hair that is exposed to electromagnetic waves due to long use of the hair dryer. As a result, the firm produced its anti-magnetic hair dryers since 2002 by using a special material that blocks electromagnetic waves.
The company later launched its nano-moisture and nano-thermocare hair dryers. These are designed to directly supply moisture and ions as nanoparticles to the hair and the scalp in order to maintain the moisture balance and to prevent static electricity in the hair.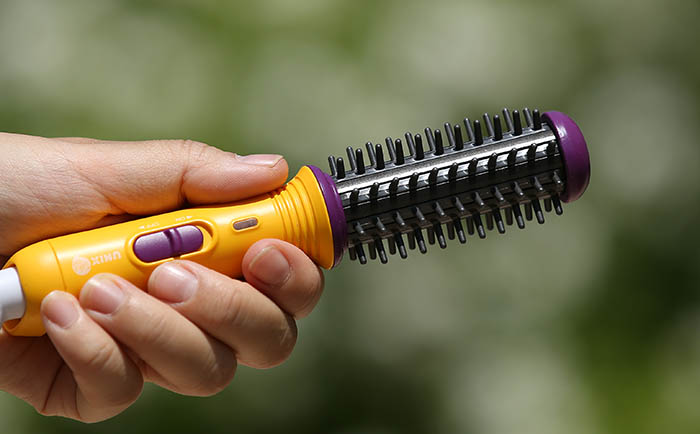 Unix's hair-styling appliances, such as its hair dryers and curling irons, are currently exported to about ten countries, including the U.S., China, Japan, Australia, Russia and India. Recently, its take-out series of dryers and irons is winning popularity from both domestic and overseas customers thanks to its compact size, perfect for creating perfect hair any time and any place.
For more information about Unix's products, please visit its homepage: http://www.unix-elec.co.kr (Korean, English).
By Yoon Sojung
Korea.net Staff Writer
[email protected]