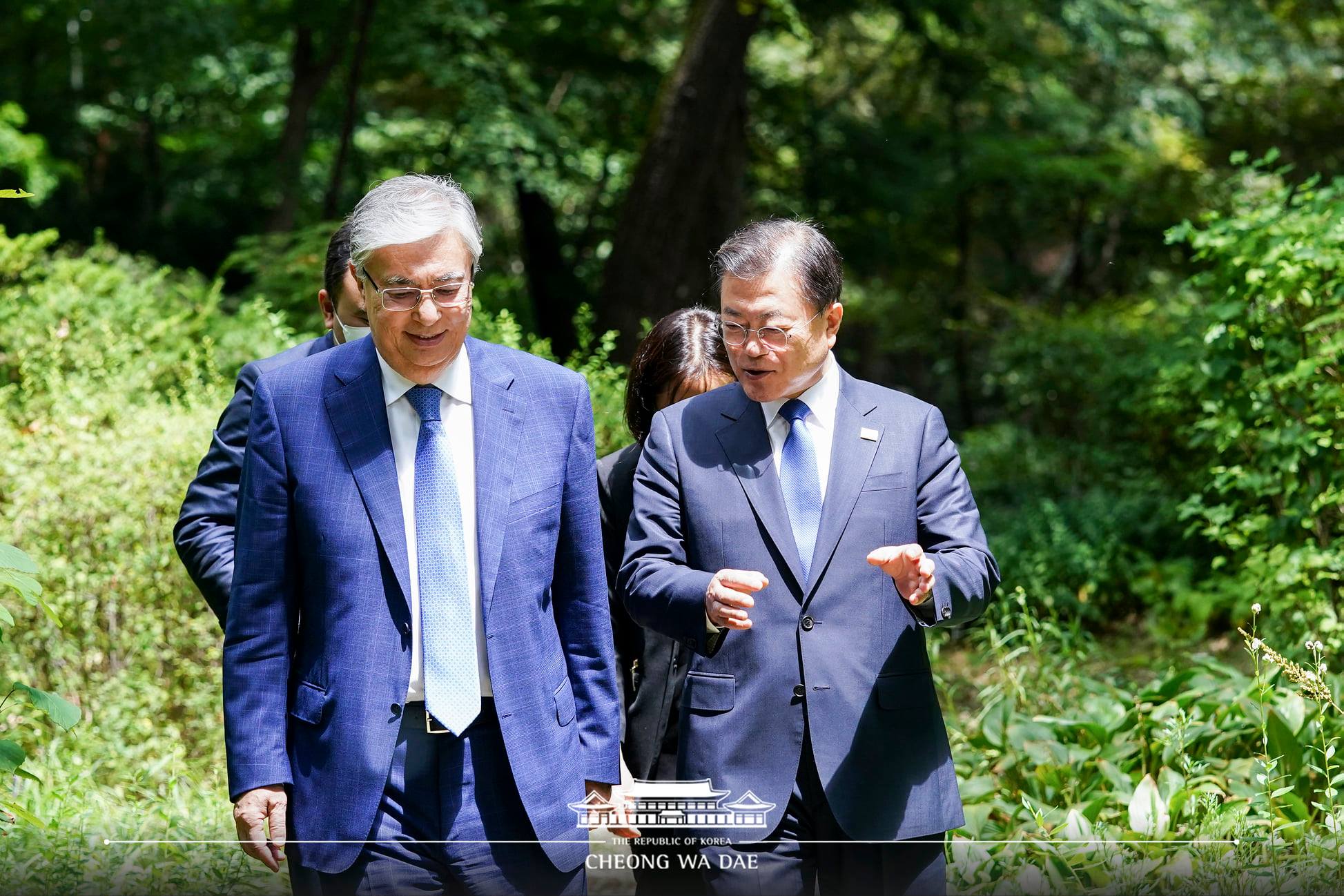 By Lee Hana
President Moon Jae-in and Kazak President Kassym-Jomart Tokayev on Aug. 17 spoke of the achievements of Korean athletes at the 2020 Tokyo Summer Olympics.
The two heads of state held their chat at Sangchunjae, a building for state guests within Cheong Wa Dae, following their summit talks.
President Tokayev lauded Korean archer An San, saying he was "astonished" every time the triple gold medalist fired 10-point shots consecutively. He added that he was a fan of Kim Yeon-koung, captain of the Korean women's volleyball team and a world-renowned striker who led her squad to the Olympic semifinals.
President Moon mentioned the impressive performances of Kazak athletes in events like wrestling, weightlifting and boxing, calling weightlifter Igor Son's match "particularly memorable." Son, a Goryeoin or an ethnic Korean in Central Asia, won a bronze medal for the Central Asian country in Tokyo.
In the evening, President Moon hosted a dinner for his state guest at Cheong Wa Dae's guesthouse for dignitaries, Yeongbingwan. The 90-minute meal featured Korean dishes such as bibimbap topped with colors representing harmony and unity, pine nut porridge, japchae (stir-fried glass noodles and vegetables), kimchi pancakes and braised croaker in fermented bean paste.
President Tokayev concluded his two-day trip to Korea that evening.