By Park Hye Ri and Yoon Sojung
Photos = The Korea Defense Daily Jo Yong-hak
Peace is coming to the Demilitarized Zone (DMZ), the symbol of the division of the Korean Peninsula.
The landmine elimination work began on Oct. 1, to transform the DMZ in Cheorwon in Gangwon-do Province, into a land of peace.
The removal work is in line with Agreement on the Implementation of the Historic Panmunjom Declaration in the Military Domain of September 2018, signed between the military authorities of the two Koreas during the 2018 Inter-Korean Summit Pyeongyang. Under the agreement, the two sides will conduct the work for 20 days. The following are the photos of soldiers, released on Oct. 2 during the landmine elimination work.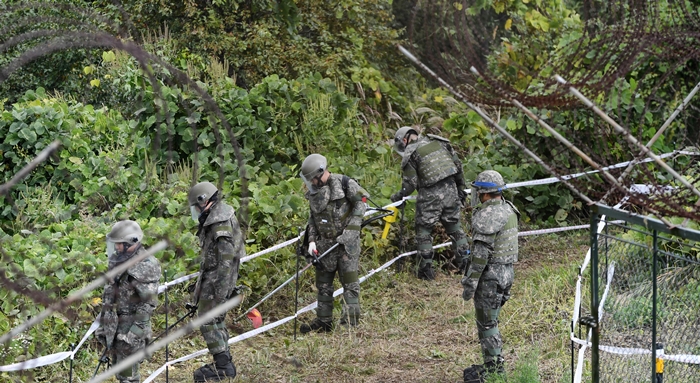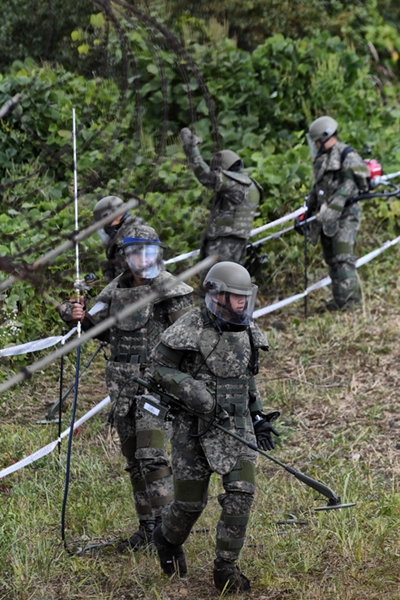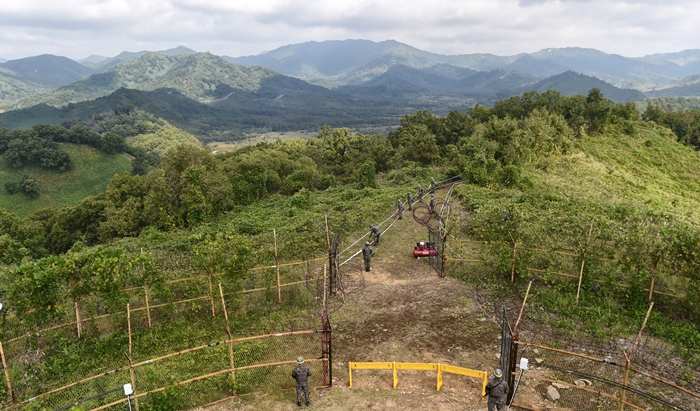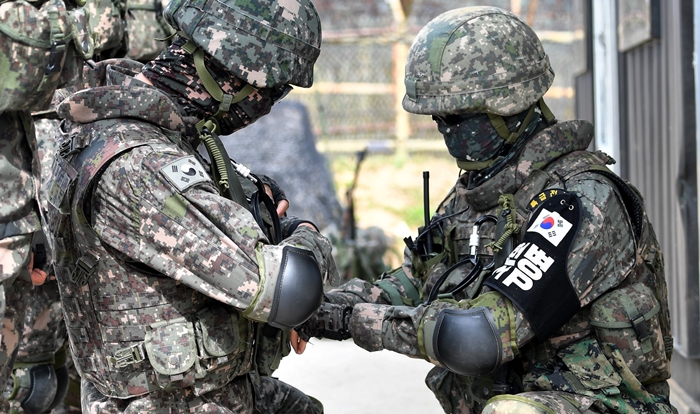 hrhr@korea.kr