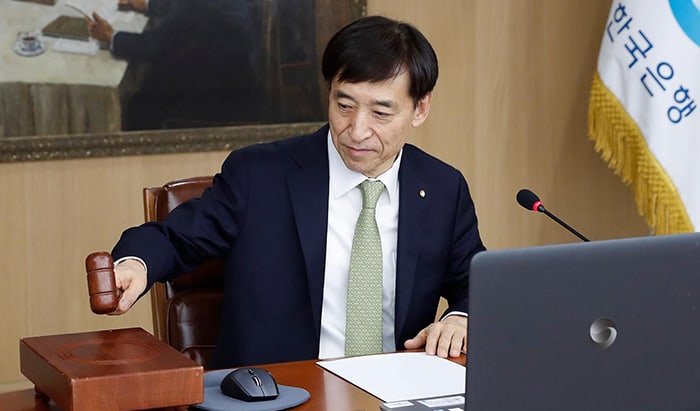 By Lee Yoonseo and Kim Min-Jeung 
The Bank of Korea decided to keep Korea's key interest rate at 1.5 percent in its Monetary Policy Board meeting on July 12 for the eighth consecutive month since November. The difference between Korea's rate and the U.S.'s Federal Reserve federal funds rate is now 0.5 percent.
The decision was made as the Korean won-U.S. dollar exchange rate has risen significantly in line with the global strengthening of the U.S. dollar. The Korean economy depends heavily on exports and concerns were rising that its economy would shrink if exports were to struggle amid a global trade war.
Besides economic uncertainty in the global financial market, low inflation played a key role in blocking any interest rate rise. If the interest rate were to be raised, the economy would shrink further, perhaps. The BOK feels that stable inflation is needed at the moment, and the consumer price inflation stopped at 1.5 percent in June, falling just below BOK's 2 percent goal.
Sluggish employment also added to the choice to keep interest rates unchanged, as the number of new employees this year has increased just by 100,000 over the past five consecutive months.
The BOK board said it would conduct monetary policy so as to ensure that "consumer price inflation can be stabilized at the target level over a medium-term horizon, while paying attention to financial stability."
clo1120@korea.kr