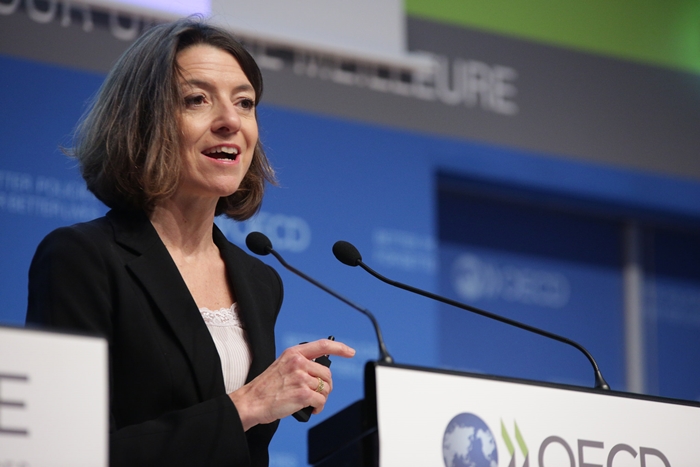 By Min Yea-Ji and Kim Young Shin 
The Organization for Economic Cooperation and Development (OECD) forecasted that Korea's economic growth is expected to remain close to 3 percent through 2020 thanks to robust export growth and fiscal stimulus.
In its latest Economic Outlook published on Nov. 21, the OECD projected Korea's economic growth in 2018 to be 2.8 percent. It is higher than the Korea Development Institute's prediction of 2.6 percent and the Bank of Korea, 2.7 percent.
The organization commented that Korea's "fiscal stimulus offsets sluggish employment growth." It also saw the improved relationship with North Korea as an event that has positive economic implications as the lower risk reduces uncertainty, which brings a positive shift to the macro-economy.
The OECD advised that Korean government's supportive macroeconomic policies should be accompanied by structural reforms to boost output growth. The organization also said, "The 'income-led growth strategy needs to be supported by reforms to narrow the productivity gaps between manufacturing and services and between large and small firms." It also advised the government to moderate the hikes in the minimum wage to avoid negative effects on employment.