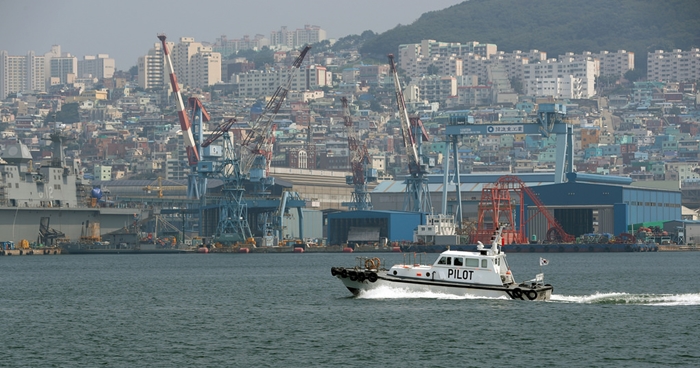 By Min Yea-Ji and Yoon Sojung
Major economic indicators have shown that the Korean economy is relatively healthy.
The Bank of Korea on Dec. 6 released data saying the country in October enjoyed its 80th straight month of trade surplus, the longest in Korea's modern history. Gross national income (GNI) in the third quarter was also higher than in the second.
Korea in October recorded a trade surplus of USD 9.19 billion according to the balance of payments.
Thanks to robust exports, Korea's annual cumulative trade surplus on Nov. 16 broke USD 1 trillion in the shortest period in history, with foreign direct investment hitting an all-time high on Nov. 27. Korea's current account also finished in the black for the 80th month in a row dating back to March 2012.
Petroleum products, machinery and precision instruments helped the country post a record-high export volume in the third quarter of USD 57.24 billion, up 28.8 percent year-on-year. An improved travel account balance also reduced the service account deficit to a level lower than in the same period last year.
In the third quarter, GDP inched up 0.6 percent and GNP rose 0.7 percent from the previous quarter.
By sector, manufacturing recorded the highest growth with 2.3 percent, mainly led by electrical and electronic instruments including semiconductors. Such growth was the highest for manufacturing during the past year.
As of November, Korea's foreign reserves, a barometer of the country's international credit standing, amounted to USD 402.99 billion, USD 240 million more than in the previous month. Korea's FX holdings in late October ranked eighth in the world, with China, Japan and Switzerland comprising the top three in that order.
jesimin@korea.kr