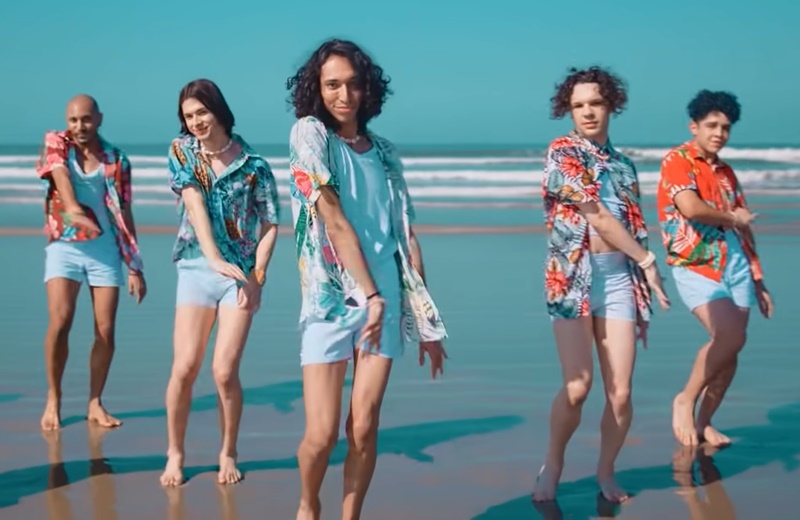 By Lee Kyoung Mi and Lee Jihae
Photos = Korean Culture and Information Service
The Korean Culture and Information Service (KOCIS), an affiliate of the Ministry of Culture, Sports and Tourism, on Aug. 13 said 42,120 works from 111 countries are entered in the eighth edition of Talk Talk Korea, an annual global contest of Korea-related content.
The entry period was shorter than in normal years, but the event attracted a record-high number of participants.
By nation, most submissions came from Vietnam, Indonesia, Mexico, Colombia and Russia in that order. Asia sent the most entries of any continent, followed in order by South America, Europe, North and Central America and Africa.
KOCIS said participation in the contest by Vietnamese jumped fivefold from last year and that by Russians soared three times over the same period. Overall, participation was evenly spread among continents, showing how interest in Hallyu content has steadily risen worldwide.
Many entries this year had contestants going beyond K-pop singing or dancing and showed more effort and creativity like writing original songs or making Hanbok.
Among leading entries, a Brazilian dance team's submission in the K-pop music video section has attracted more than 790,000 views.
Another notable video has participants directly make and wear Hanbok in a country where the traditional attire is scarce. Yet another work shows a calligraphic rendition of the Korean poem "Azaleas" by Kim So-wol (1902-34).
Many entries feature the use of the traditional Korean folk song "Arirang" with K-pop in the contemporary gugak (traditional Korean music) section. Many outstanding submissions in the Korean media art section are videos honoring great Koreans such as King Sejong the Great (1397-1450) and Admiral Yi Sun-sin (1545-98), as well as of Hangeul and Hansik (traditional Korean food).
Works that advance to the finals are shown on the contest's official website (www.talktalkkorea.or.kr). An online exhibition using metaverse (collective virtual space) will be available in October.
KOCIS will narrow the field to 140 works based on internal and expert screening and online votes. The final rankings and prize winners will be announced online in November.
KOCIS Director Park Jung-Youl said, "We were able to reaffirm this year heated interest and affection for Korean culture by people worldwide through the contest."
"We hope that the precious entries that the creators put their hearts into despite the difficult situation due to COVID-19 are spread again as Hallyu content so that people worldwide can enjoy a wider diversity of Korean culture."