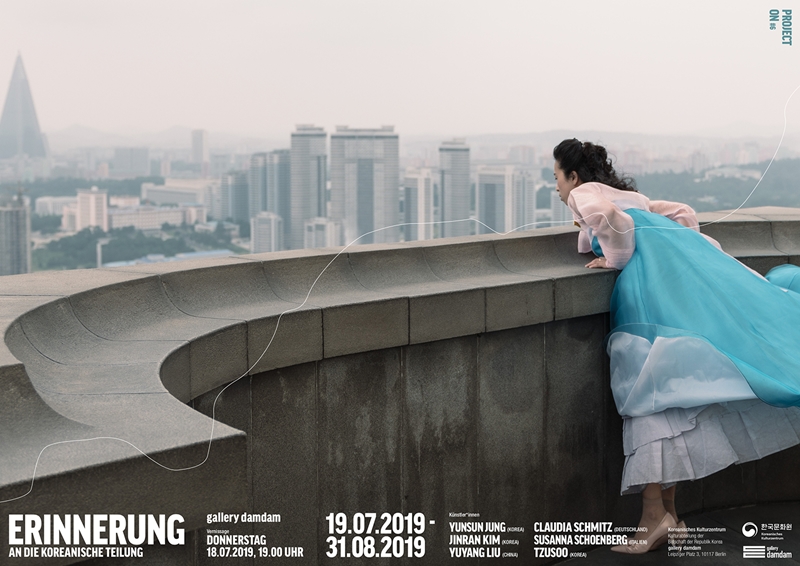 Since 1979, Korean Cultural Centers (KCCs) have promoted Korea and its culture worldwide through hosting arts and cultural events. The 32 centers in 27 countries support Korean heritage and art exhibitions, traditional music and dance performances, as well as cultural activities such as Hangeul, taekwondo, gugak (traditional Korean music), calligraphy and cooking. The following is a schedule of KCC events for July.
By Kim Hyelin and Kim Minji
July is generally considered when the summer heat begins and is a popular time for cultural activities. During this month, people like to attend exhibitions and concerts in the evening rather than spending time under the hot sun.
Korean Cultural Centers (KCCs) worldwide in July are holding outdoor events such as film screenings or performances of nongak (traditional farmers' music). The following is a list of July events at select KCCs abroad.
Brussels, Belgium
The Korean Embassy in Belgium will host from July 9-24 the Brussels Summer Film Festival in partnership with the Brussels municipal government and the arthouse theater Cinema Galeries. Outdoor screenings of 10 Korean movies are scheduled.
This annual festival focuses on a world city every year, and 2019's honoree is Seoul to mark the centennial anniversaries of both the Korean Provisional Government and Korean cinema. The 32 Korean movies to be screened include "Snowpiercer," "Burning" and "Train to Busan." Additional events will feature talks with directors and the screening of a video made with the Belgium film school INSAS to mark 100 years of Korean cinema.
http://brussels.korean-culture.org/en/633/board/419/read/97704

Berlin, Germany
Gallery Damdam at the KCC in Germany from July 18 to Aug. 31 will host the exhibition "Project on #6 – Memory of Division." Six artists from Korea, China, Germany and Italy will interpret the theme "How we remember North Korea and (national) division in our daily lives and living spaces" through video, installation and performing arts. This year marks the 30th anniversary of the fall of the Berlin Wall, thus interest in Germany in the peace process on the Korean Peninsula has risen. The exhibition will offer a look at life in Korea after national division through art to reflect on how and where Koreans want to live later.
https://kulturkorea.org/de/veranstaltungen/project-6-erinnerung-die-koreanische-teilung
New York, U.S.
The KCC in New York from July 10 to Aug. 16 will host the modern ink-and-wash painting exhibition "One Breath, Infinite Vision" at Gallery Korea within the center. Paintings by 11 ink-and-wash artists from Korea and the U.S. will be displayed including those by Choi Ildan, Jang Hyun-joo and Jeong GwangHee, showing the beauty of art using ink sticks and Hanji (traditional Korean paper).
https://www.koreanculture.org/gallery-korea

Nursultan, Kazakhstan
The KCC in Kazakhstan on July 13 will host the performance "2019 Nursultan Nongak" at the Amphitheater by the Yesil River to celebrate the tenth anniversary of the strategic partnership between Korea and Kazakhstan. The concert will feature traditional Korean music including that performed during a gut (ritual) and samulnori (traditional percussion music).
http://kaz.korean-culture.org/kk/494/board/205/read/97553
Sydney, Australia
The exhibition "Take ( ) at Face Value" will run through Sept. 27 at the in-house gallery of the KCC in Sydney. The displayed photos, performances and paintings of Korean artists such as Kim Beom, Sasa [44] and Gu Minja feature their interpretations of stereotypes in modern Korean society.
http://www.koreanculture.org.au/current-exhibition