Records of royal Joseon official occasions — covering events such as weddings, banquets, coronations and royal parades, through to funerals, rites and celebrations of some new palace construction — will soon be available online.
The complete body of documents, paintings and other records, and which show every detail of such royal occasions, are collectively known as the Uigwe (의궤, 儀軌), a rough equivalent to today's records that are on tape, video or hard drive.
The National Museum of Korea recently announced that all of the texts and images that make up the royal Uigwerecords, which were kept at the Oegyujanggak Archive, and which comprise a total of 297 volumes — making up some 113,832 pages — are going to be made available starting Feb. 1 at the website "Oegyujanggak Uigwe" (http://uigwe.museum.go.kr).
The records kept at the archives were made solely for the Joseon kings. Their accuracy about the minutest detail was incredibly high, and hence the Uigwe have attracted much attention from researchers, and from the public as well.
This online database of Joseon royal records has been made available thanks to three years of work by the Ministry of Science, ICT and Future Planning and by the National Information Society Agency, and is part of a national database development project. Through the online database, the entire body of texts can be accessed in modern Korean and the paintings and other images in the records can be seen alongside an explanation in Korean
Along with the launch of the online database, the National Museum of Korea has added some new artifacts to its permanent Joseon exhibition.
There is now a painting that depicts the procession that transported the body of Crown Prince Sado, King Jeongjo's father, whose death is considered to be one of the most tragic in Joseon history. It will be displayed along with a beautiful cover to the Uigwe records that shows how the records were made for the ruling monarch of the day.
Also, grave artifacts and Uigwe records found in the tomb of Crown Prince Munhyo, King Jeongjo's first son, depict the procedures for a royal Joseon funeral. Some records of King Sukjong's wedding will also be on display for educational purposes, helping visitors to understand the Uigwe records more deeply.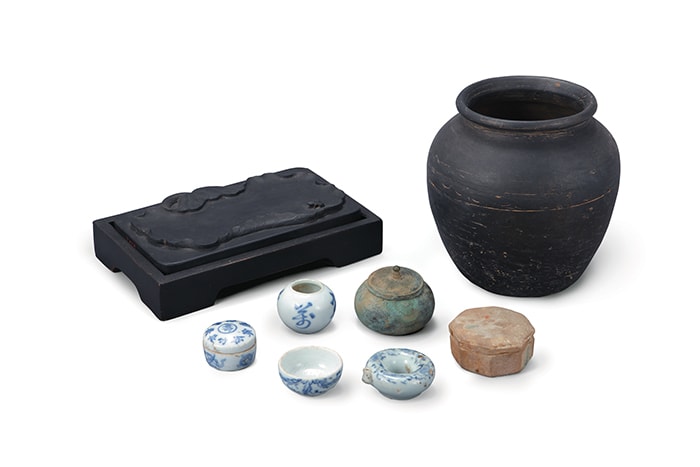 By Chang Iou-chung
Korea.net Staff Writer
Photos: National Museum of Korea
[email protected]