What if ballet dancers were to change their roles, from dancing to choreography?
The Korea National Ballet is now presenting the KNB Movement Series I, featuring dancers who not only perform on stage but who also choreograph their own performances. This is a first for the national ballet company.
Kang Sue-jin, appointed artistic director at the ballet company last year, came up with the idea of allowing talented ballet dancers who are also interested in choreography to stage their own works and to express themselves in front of the audience. Over the past summer, nine teams of twelve ballet dancers have been preparing different works that will last from eight to twelve minutes each.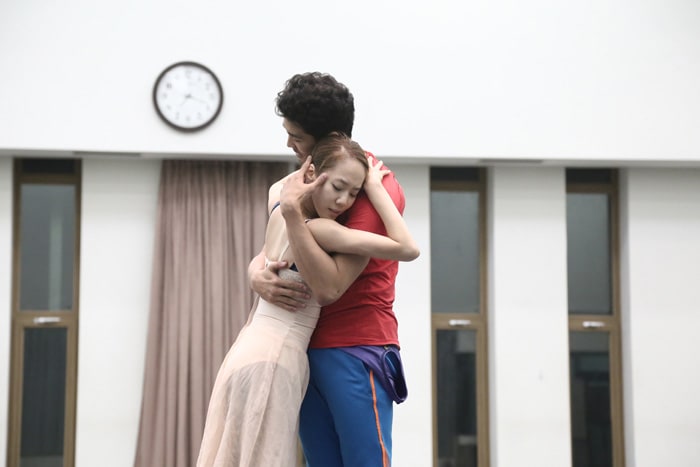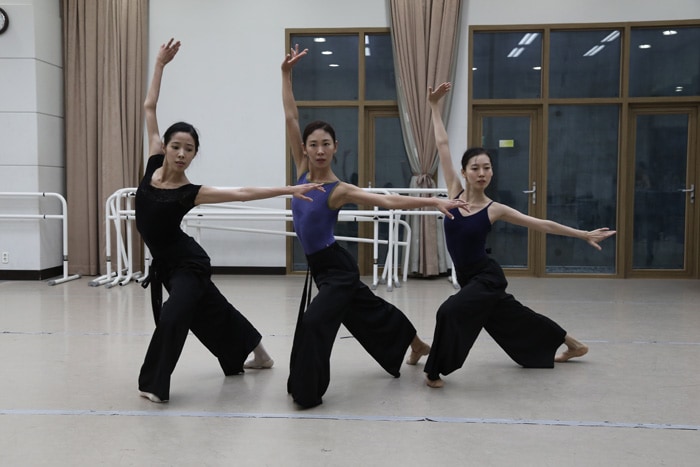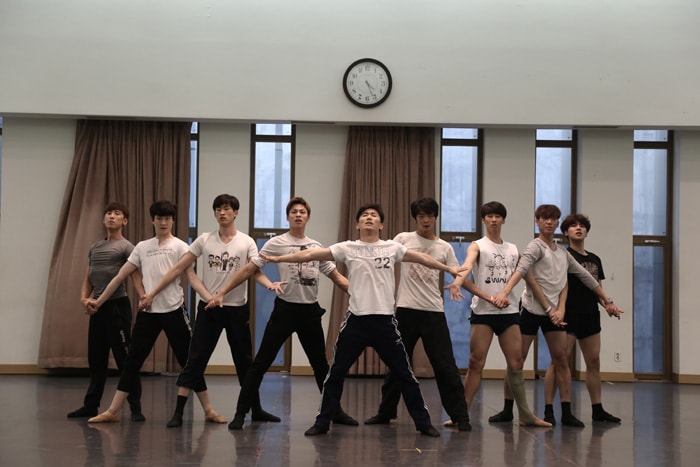 The first work to be presented is "Festival in Love," which will be staged on Sept. 4. A harmony of movement and music will bring a festive mood to the stage. The second is choreographed by Park Nari whose work is inspired by "Ogamdo," a serial poem by Yi Sang who was active in the 1920s. The work narrates the sorrow felt by the Korean people when the nation was a Japanese colony, a time full of anxiety and fear. Furthermore, the work tries to comfort people living in modern society who may feel uneasy or restless about something invisible. The harmony, or contrast, between ballet and traditional Korean dance is the most outstanding feature of this particular work.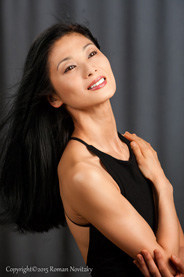 The third work, "Black Stage," narrates the ballerina's life experiences she had before becoming a dancer and started performing on stage. The show is close to a black comedy, showing how some people try to judge others within a certain frame of rules they create and jump to conclusions.
"Beating" tries to visualize the sense of ingenuity that can only be inspired by gugak, Korean traditional music. It features ballet dancers and music produced by four traditional double-headed janggo drums. The show tries to retain gugak's special characteristics, such as a variable rhythm, its liveliness and dynamism, and to portray the inner feelings of people who throughout their life are always exposed to various stimulations from the outside.
"Empty House," the first dance to be staged on Sept. 5, is about the sense of loss and involves two dancers. Another work presented that day is "A Beam of Light in Darkness," inspired by the story of independence activist Ahn Jung-geun and his mother. His mother sent him a letter, saying, "Your execution is a result of your righteous deeds. Do not seek a cowardly life. Proudly accept your fate. That is the filial piety you can show to your mother." She also sent clothes she had personally made to Ahn while he was in jail. The dance contains the message that we should not forget the sacrifices of the people who fought for independence, particularly in celebration of the 70th anniversary of Korean independence that falls this year.
The third work is titled "Duplicity Theory." It describes multi-dimensional movements that go beyond the first and second dimensions. The fourth work, "Irgendwann," describes the sense of loneliness and isolation felt by a choreographer who spent a long time facing his younger inner self while living abroad.
"For Korea National Ballet to advance further, we not only need great dancers but also excellent choreographers who will be able to produce fabulous works in which dancers can perform," said Kang Sue-jin, artistic director at Korea National Ballet. "I hope that splendid works and wonderful choreographers are able to emerge through this opportunity."
Performances will be staged at the Theater Yong at the National Museum of Korea in central Seoul at 7:30 p.m. on Sept. 4 and 5. Entrance is free. Tickets will be distributed on site beginning at 6 p.m. For more information, please visit Korea National Ballet's homepage (www.kballet.org) or one of its social networking sites.
By Wi Tack-whan, Limb Jae-un
Korea.net Staff Writers
Photos courtesy of the Korea National Ballet
whan23@korea.kr