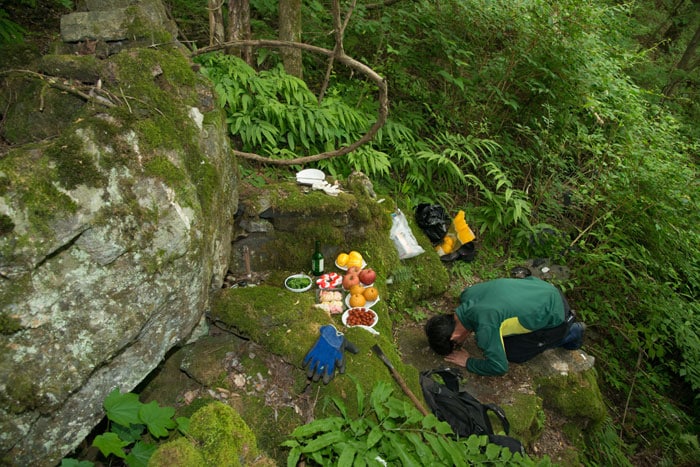 Before ascending a mountain, they perform rites to honor the god of the mountain.
When they find some wild ginseng on the mountain, they note the location and take photos with their smartphones.
These are all part of the day-to-day lives of simmani (심마니), people who collect wild ginseng and other herbs from the nation's mountains and forests.
A report about these traditions from Gangwon-do Province was published on Feb. 8 by the National Folk Museum of Korea. The book introduces wild herb traders and collectors, wild ginseng gatherers, simmani, as well as wild herb markets in Pyeongchang whose heyday is in the past. This publication is titled "Wild Herb Traders and Simmani."
The report is based on field research conducted by the museum across all of Gangwon-do, part of its preparation for the PyeongChang 2018 Olympic and Paralympic Winter Games next year. The publication describes the language, folk beliefs and mindset of many simmani, who highly value their traditions and yet still make changes to adapt themselves to modern times. The book also introduces some business management concepts for wild herb collectors and traders, and highlights the five-day wild herb market in Jinbu-myeon Township, Pyeongchang-gun County, which is the largest wild herb market in the country.
The report focuses on simmani who live in Pyeongchang, taking a closer look at the way they began gathering wild ginseng and the process of gathering wild ginseng. It introduces their unique language, in which they call their stick madae (마대) and call senior, experienced wild ginseng gatherers eoinmani (어인마니). According to the book, simmani put emphasis on their dreams. They tend to avoid going to the mountain when they are chased by wild animals or kill someone in their dreams. They also strictly abide by taboos, and even ask other senior, experienced gatherers to interpret their dreams.
This doesn't mean that wild herb or ginseng gatherers stick to their old lifestyles. When they discover a wild ginseng sample, they use walkie-talkies to tell their colleagues about its location, indicate the location using GPS, and take photos using their smartphone. By doing so, they try to enjoy and excel in their traditions while at the same time adapting themselves to today's rapidly-changing modern society.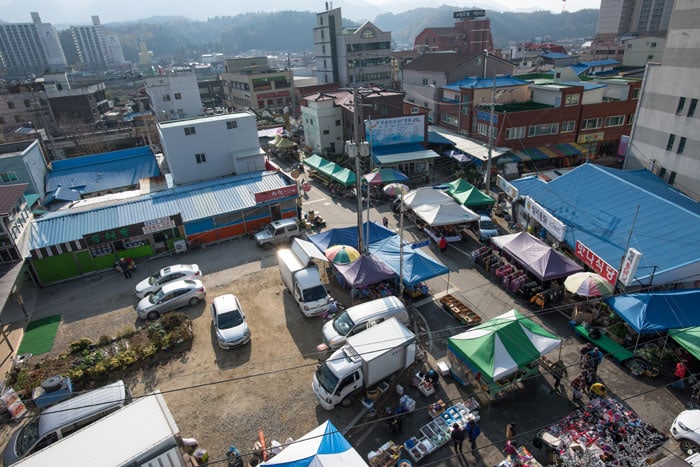 The new publication also talks about the wild herb market in Pyeongchang-gun County, as well as wild herb and wild ginseng gatherers. From the late 1970s to the 2000s, more than 30 wild herb traders ran businesses at the five-day wild herb market in Jinbu-myeon Township, Pyeongchang-gun County, making it into the largest of its type in Korea. In those times, people regarded the wild herb markets in Jinbu and Hoengseong to be the largest outside of Dongdaemun Market in Seoul. Hit by the influx of wild herbs from China, however, only two wild herb markets remain in operation today.
The National Folk Museum of Korea emphasized the importance of its report, saying that, "This publication holds great significance, as it provides basic data about wild herb and ginseng gatherers and traders through recording and research."
By Yoon Sojung
Korea.net Staff Writer
Photos: National Folk Museum of Korea
[email protected]