Exports of computer systems and software that provide online government services reached USD 314.42 million in the first half of the year.
That amount includes exports by some 250 local IT companies during the first half, and it is equivalent to 66 percent of similar exports during the same period last year, said the Ministry of Government Administration and Home Affairs on Aug. 4. Exports for the entire year are expected to surpass USD 500 million, an increase of 10 percent over last year's figure.
Exports of systems for online government services have been on the rise for many years. They were at USD 159.92 million in 2010, 237.71 million in 2011, 342.12 million in 2012, 419.28 million in 2013 and hit 475.21 million in 2014.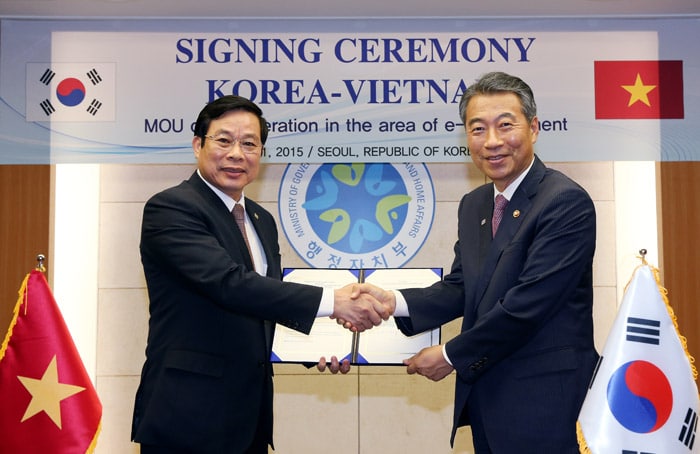 Nations from the former Soviet Union took in 43 percent of Korea's exports in this sector, a dramatic increase from the 23 percent in the same period last year. The increase is attributed to growing exports to the region after an online government cooperation center opened in Uzbekistan in 2013. Asia absorbed 32 percent of such exports, and Africa trailed with 18 percent. Latin America accounted for only 2 percent, but the portion is expected to rise significantly as Korea has been negotiating with Honduras and Peru about exports valued at USD 58.67 million.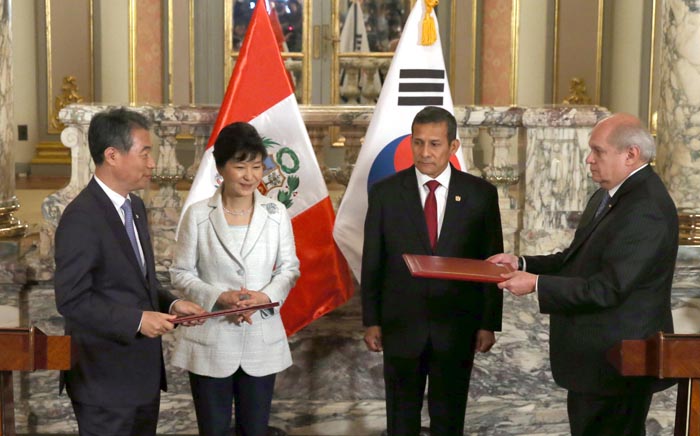 Exports of security and surveillance systems, such as closed-circuit television (CCTV) networks, accounted for the biggest portion of the exports, some 41 percent of them. Exports of customs, patent and procurement systems, traditionally strong export sectors, have also been going well for Korea. There were seven exports of online security-related systems worth 39.14 million in the same period and the future for such exports is expected to be bright.
By Limb Jae-un
Korea.net Staff Writer
Photos: Cheong Wa Dae, Ministry of Government Administration and Home Affairs
[email protected]