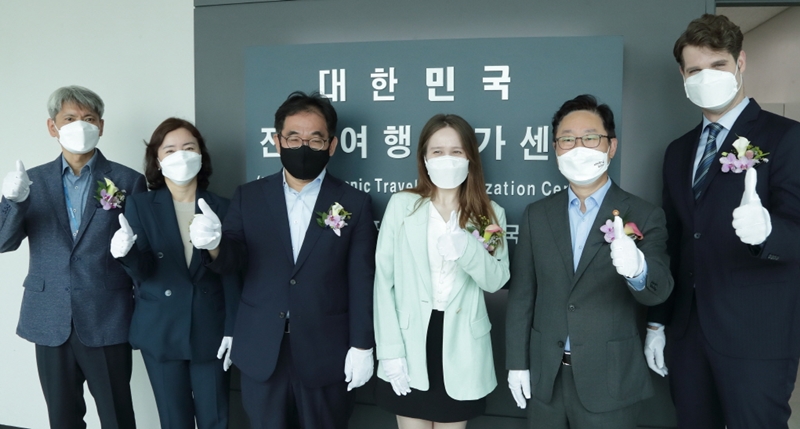 By Kim Eun-young and Yoon Hee Young
Full-fledged implementation of electronic travel authorization (K-ETA) in Korea starts on Sept. 1.
K-ETA allows foreign nationals to enter Korea visa-free through gaining prior online approval. The country will be the first in Asia to implement the system and just the fifth overall behind the U.S., Canada, Australia and New Zealand.
The Ministry of Justice on May 3 started pilot operations of K-ETA to prepare for the system's full-scale operation.
Those eligible for K-ETA include nationals from 49 countries with whom Korea has visa-waiver agreements. Nationals from 63 countries with provisional suspension of visa-free status are also eligible if they visit Korea for preferential purposes such as business.
A traveler must complete the form at least 24 hours before boarding a flight bound for Korea on the system's official website (www.k-eta.go.kr) or a mobile app. K-ETA is valid for two years and the fee is KRW 10,000.
Based on authorized information obtained prior to a flight, K-ETA has the advantage of reducing the time needed for immigration screening and creating a safer system of border management by blocking risky entry by foreign nationals.
Minister of Justice Park Beom-Kye on the morning of Aug. 11 attended the launching ceremony to unveil the nameplate of the Korea Electronic Travel Authorization Center at the immigration office of Gimpo International Airport in Seoul.
"I am proud that Korea has become the fifth country to implement a system that was installed earlier in advanced countries for border management," he said, telling staff there, "Please do your best to operate the system so that it can help devise policy toward foreigners."