By Kim Young Deok and Lee Hana
Seoul | Feb. 1, 2019
Imagine a foreign backpacker making her way through a remote Korean village where signposts are hard to come by. With the help of a translation system utilizing artificial intelligence (AI) and big data accessed on a smartphone, she can explore these backwoods without much difficulty.
The Fourth Industrial Revolution has done away with traveling the country on tour packages while carrying printed guides, as technological advances have drastically changed how travelers navigate a foreign country.
Chang Byung Gyu, chairperson of the Presidential Committee on the Fourth Industrial Revolution, told Korea.net in a Feb. 1 interview, "People should be the focus of technology," adding that such advances can bridge linguistic and cultural gaps for anyone visiting Korea.
Founded in October 2017, the committee is a government-run body with private sector participation that oversees strategy and policy related to the Fourth Industrial Revolution.
Chang stressed that his committee's role is to ensure that technological advances benefit all people, not just the privileged few.
In addition to high-tech innovation, he also proposed reorganizing the social system to accommodate new technologies.
Global cooperation in Fourth Industrial Revolution
First and foremost, Chang stressed the importance of global cooperation in achieving the committee's goals.
"When it comes to the Fourth Industrial Revolution, it makes more sense for Korea to work together with other countries rather than acting alone. This is a more realistic and effective method and why the (committee) hosted the seminar Global Policy Trends on the Fourth Industrial Revolution 2018 in Seoul, with seven countries and four international organizations in attendance," he said.
Korea's main strength in the Fourth Industrial Revolution is "connectivity" based on its high-speed internet service, Chang added. "The combination of our skilled workforce and tech expertise will be Korea's driving force in this new phase of industrial development," he said.
Boosting capacity in digital health care
At the moment, the committee's main focus is digital health care, with plans to boost the sector through the use of big data and creation of market value. One project reviewed by the committee is Dr. Answer, a medical AI system that assists in the diagnosis and treatment of illness; it received KRW 35.7 billion in funding from the Ministry of Science and ICT.
Chang also mentioned Lunit, a startup specializing in AI-powered software for medical image analysis, as the type of business model his committee is striving for. He added that creating a digital health care ecosystem comprising many startups is one of the committee's main goals moving forward.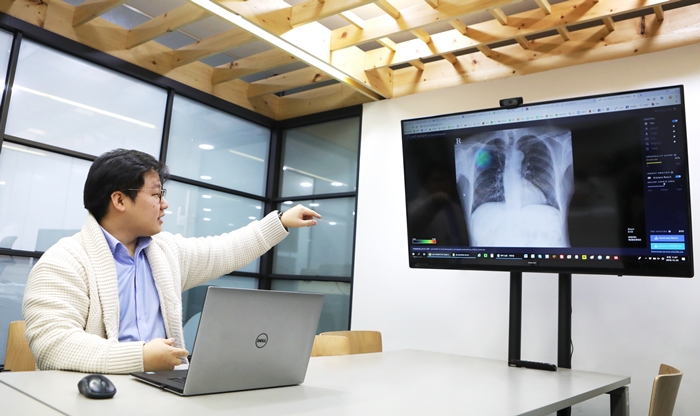 Chang, however, predicted that the Fourth Industrial Revolution will see bumps on the road, saying, "We must learn from these growing pains and ensure that the whole country benefits from the advances."