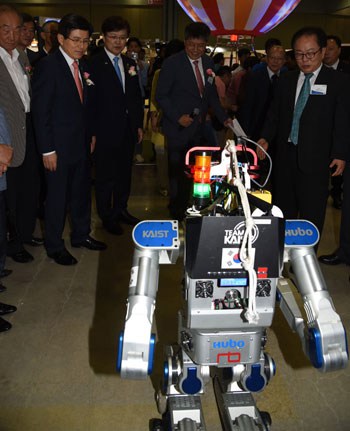 From Korea's first mass-produced car, the Pony, through black and white TVs to the humanoid robot Hubo, an exhibit recently offered a special opportunity to have a glance at modern Korean history: the development and achievements in science and technology made over the past 70 years, ever since independence from Japanese colonization.
The Korea Science & Creativity Festival was held from July 28 to August 2 at the Kintex convention center in Gyeonggi –do Province. Its theme was the, "New leaps forward made in science and technology, over the past 70 years since independence." At the exhibit, a range of 70 achievements made in science and technology was on display.
The exhibit was composed of two parts: the 70 scientific achievements, and "the future and creation." The 70 scientific achievements included the Hyundai Pony, in 1975 the first Korean vehicle to be mass-produced, black and white televisions, and the commercialization of code division multiple access (CDMA) technology that helped Korea become a stronghold in the development of mobile communication devices. As for achievements since 2000, the exhibit showed off the Naro rocket, Korea's first-ever produced space rocket, and the humanoid robot Hubo.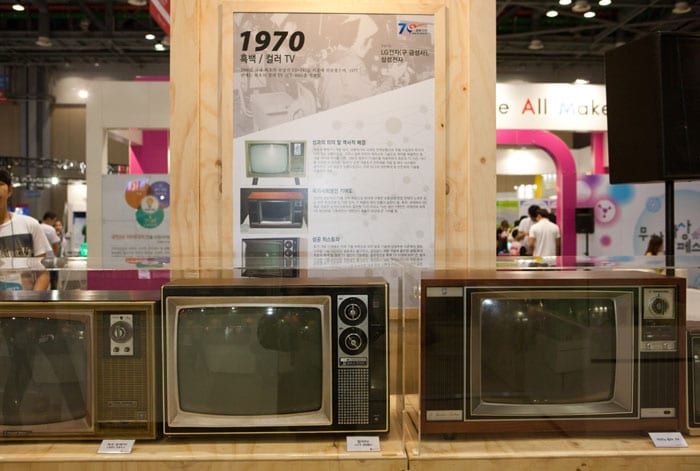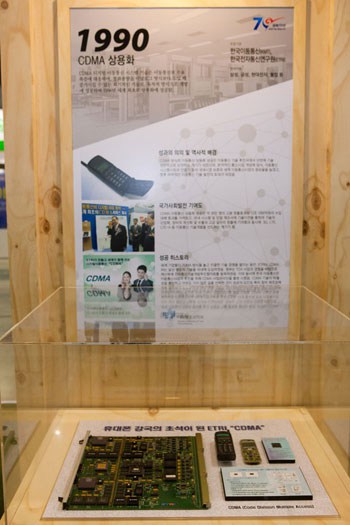 The second part of the exhibit, the "future and creation," offered visitors a chance to have a first-hand experience of advanced scientific technologies through robots, space and virtual reality. The themes of the galleries included disaster response robots, unmanned aerial vehicles and drones, smart devices, 5G-based commercialized products, the Internet of Things (IoT) and behavior pattern recognition robots.
Prime Minister Hwang Kyo-ahn said during the opening ceremony on July 28 that, "The 70 achievements in science and technology show Korea's history of industrialization. The key to achieving the government's vision for a creative economy lies in the development of science and technology."
During the opening ceremony, participants declared their four so-called "visions of establishing Korea as a country of science and creativity." They were: "Creative Korea," where individuals can realize their ideas; "Korea, a country of dynamism," where the creative industries can bloom; "Korea, a happy country," where people can enjoy a high quality of life; and, finally, "Korea, a country that leads the world by solving issues of humankind," where Korea would lead the way in solving problems such as global warming and epidemic diseases.
By Yoon Sojung
Korea.net Staff Writer
Photos: Ministry of Science, ICT and Future Planning, Prime Minister's Office
[email protected]