By Jung Joo-ri and Lee Jihae 
Photos = Jung Joo-ri 
Seoul | June 27, 2019
The global boom in smartphones and tablet PCs has caused people around the world to read less, and Koreans are no exception.
The Ministry of Culture, Sports and Tourism, in a study on the number of hours the average adult read in 2017, found that 37.7% had not read a single book in a year.
The number of brick-and-mortar bookstores has declined in tandem with falling readership and book sales. According to data released by the Korean Federation of Bookstore Associations, the number of bookstores nationwide fell from 2,103 in 2005 to 1,536 in 2017.
Thus bookstores are devising strategies to survive in this challenging business climate, especially independent bookstores that are run based on the tastes and preferences of their owners. At these establishments, visitors can access publications hard to come by at other bookstores, and even drink tea and converse with the owners.
A Korea.net reporter visited four independent bookstores in Seoul to see what makes them unique.
1. Schrödinger: where cat lovers gather 
Schrödinger, a bookstore for cat lovers, is located in the Hyehwa-dong neighborhood of Seoul. Owner Kim Min-jung opened her store in 2016; she had two cats at the time as well as a bachelor's in library and information science. In addition to selling books on cats, the store also hosts feline-themed events for customers like drawing pictures or writing songs about cats.
Many of Kim's patrons seek her advice on raising cats. "The upside of our bookstore is that it's a place where people who share a common interest — cats — can interact and further their interest," she said.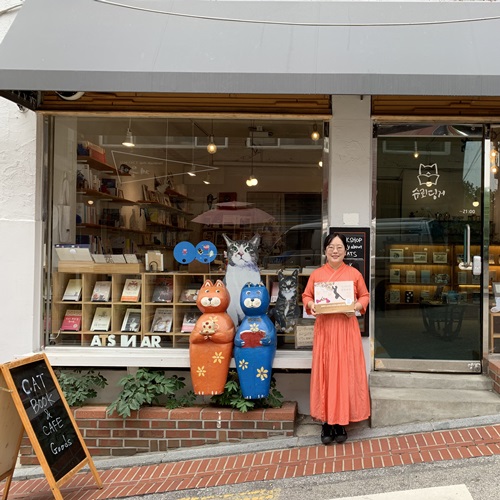 2. Seoul Time Sketch: Books housed in traditional Korean architecture
Seoul Time Sketch recently reopened after undergoing six months of renovation to become a Hanok (traditional Korean architecture) structure. Owner Park Hyun-yoe and her husband, writer Lee Jang-hee, have about 400 books in stock, mostly on fine art. This has attracted many students majoring in fine art.
"What makes our bookstore engaging is that not only is it a place to read books but the traditional architecture shows visitors the charms of Korea," Lee said.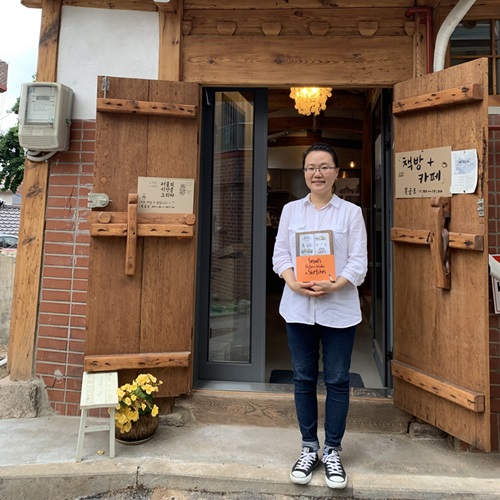 3. Your Taste Film: haven for movie lovers 
The capital's Bongcheon-dong neighborhood is the site of Your Taste Film, Korea's first bookstore to exclusively stock books on cinema. Owner Park So-ye, who majored in film in college and worked as an onsite filmmaker, opened the store last year. Her work experience in the film industry has helped her introduce cinema to the public in unique ways.
Her store sells books on topics such as film analysis and the novels on which movies are based, and hosts premieres of short films and Q&As with directors. "I don't really have a film I dislike. I like all films. And I think that works to the bookstore's advantage. This place is where all cinema lovers can enjoy films in their own way," Park said.
4. History Books: cultural complex place to sate intellectual curiosity 
Located in front of Gyeongbokgung Palace, History Books not only offers books on history but those spanning various genres such as fiction and fine arts. Owner Baek Young-ran said a novel counts as one's history. She also arranges events in which participants walk around Doseong-gil Road on Inwangsan Mountain at night, Namsan Mountain, the Seongbuk-dong neighborhood and other places. "Our visitors are of various ages. Many of them say they get intellectually stimulated at our bookstore since we offer not only books but also experiences," Baek said.