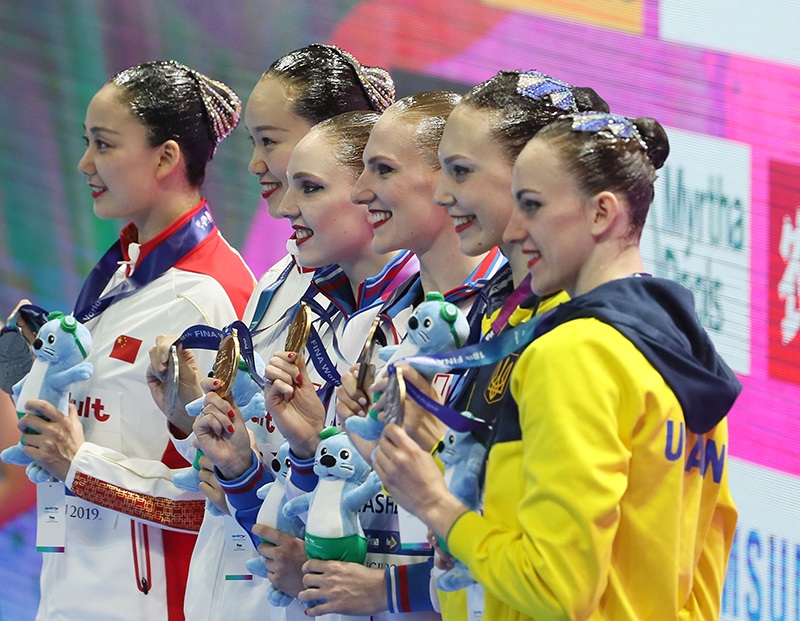 By Song Baleun and Kim Hwaya 
Day 4 of the 18th FINA World Championships in the southwestern city of Gwangju on July 14 saw its first gold medalist, Kristof Rasovszky of Hungary, who won the men's 5km open water.
The first double gold medalist of the games was Svetlana Kolesnichenko from Russia, who claimed both the artistic swimming solo and duet technical routine events.
As of July 15, China led the gold medal standings with seven among the ten finals concluded in diving, artistic swimming and open water swimming.
China's Xin Xin also made history as the first Asian to win an open swimming event in the tournament, specifically the women's 10km open water swimming. Open water swimming became an official event in the championships in 1991.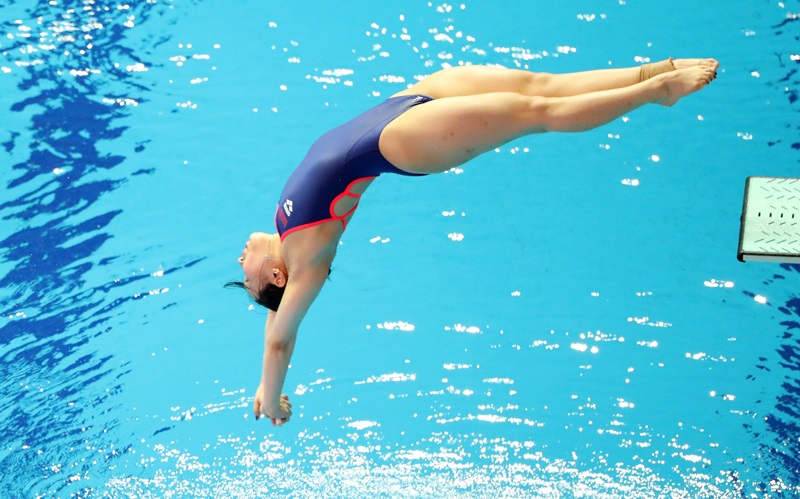 Korea also set a milestone in the tournament. Diver Kim Su-ji on July 13 became the country's first to earn a diving medal in a world championship by taking the bronze in the women's 1-meter springboard. She is also only the second Korean to win a medal in a swimming or diving world championship since Park Tae-hwan in 2007 claimed the 400-meter freestyle in Melbourne.
President Moon Jae-in opened the tournament on June 12 with the declaration "I hope this festival of freedom, challenge and friendship will shine brightly."