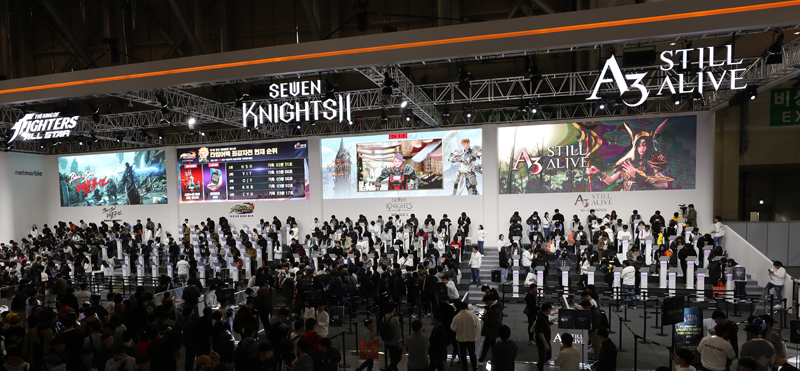 By Min Yea-Ji and Kim Hwaya
The leader in the Korean video game industry is mobile games.
According to a 2019 white paper on the domestic video game industry released on Dec. 24 last year by the Ministry of Culture, Sports and Tourism and Korea Creative Content Agency on the agency's website, mobile games in 2018 saw revenue rise 7.2% to KRW 6.65 trillion for a market-leading share of 46.6%.
In 2017, mobile games surpassed those of personal computers in market scale and have since maintained the dominant position in the country. Popular games such as "Lineage M" and "Lineage 2: Revolution," both of which were released in 2017, continued the sector's success and 2018's "Black Desert Mobile" helped spur growth in the mobile game market.
The paper also highlighted the success of the console game market. Though having a lower market share than PC or mobile games, the console game sector grew 41.5% in 2018 thanks to the release of console versions of popular intellectual property games such as "Battlegrounds" and "TERA (The Exiled Real of Arborea)."
In 2018, the domestic game industry saw exports rise 8.2% to USD 6.41 billion (KRW 7.54 trillion), and its leading export markets were China (30.8%), the U.S. (15.9%), Japan (14.2%), Taiwan and Hong Kong (15.7%), Southeast Asia (10.3%) and Europe (6.5%).