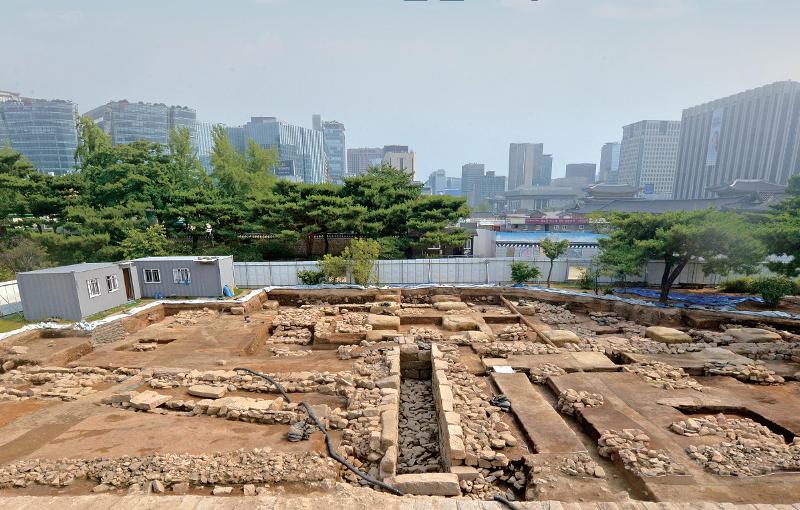 By Yoon Hee Young
Photos = Ganghwa National Research Institute of Cultural Heritage
The remains of a public restroom believed to have been built about 150 years ago have been found in Seoul at Gyeongbokgung Palace, which was built during the Joseon Dynasty.
The Ganghwa National Research Institute of Cultural Heritage under the Cultural Heritage Administration on July 8 said an excavation team unearthed a large-scale public bathroom with a facility similar to modern septic tanks in the southern area of Donggung (Palace of the Crown Prince) at Gyeongbokgung.
This was an advanced sanitation facility for its time, and the find was the first of a bathroom's remains within a Joseon palace.
The institute concluded that the structure was used as a bathroom based on historical documents including the Gyeongbokgungbaechido (Plan of Gyeongbokgung Palace) and the Gunggweolji (Records of the Royal Palace), parasitic eggs detected in the soil, and cucumber, eggplant and perilla seeds.
The lavatory is a narrow and long rectangular stone pit with a length of 10.4 m, width of 1.4 m and depth of 1.8 m. Its stone floor and walls prevented human waste from leaking out of the pit.
An inlet in the north is lower than two outlets in the south. The structure is similar to that of a modern septic tank in putting water on human waste deposits, promote fermentation and precipitation, and let the wastewater and purified water out.
Historical sources said the bathroom has four to five rooms as a traditional lavatory separated a room into two spaces, with up to 10 people using the facility, the institute said.
The facility is believed to have been built in 1868, when the palace was rebuilt, and used for nearly 20 years.
Because of its location in the southern area of Donggung, the lavatory is believed to have been used by people serving Donggung including low-ranking officials, court ladies and palace guards.
An institute source said, "The excavation of the remains of the Gyeongbokgung Palace restroom is expected to greatly help restore the history of life at a Joseon-era palace, which has attracted little interest so far."
A video on the excavation's results will be released on July 12 on the official websites of the 
Cultural Heritage Administration
 and the 
National Research Institute of Cultural Heritage
.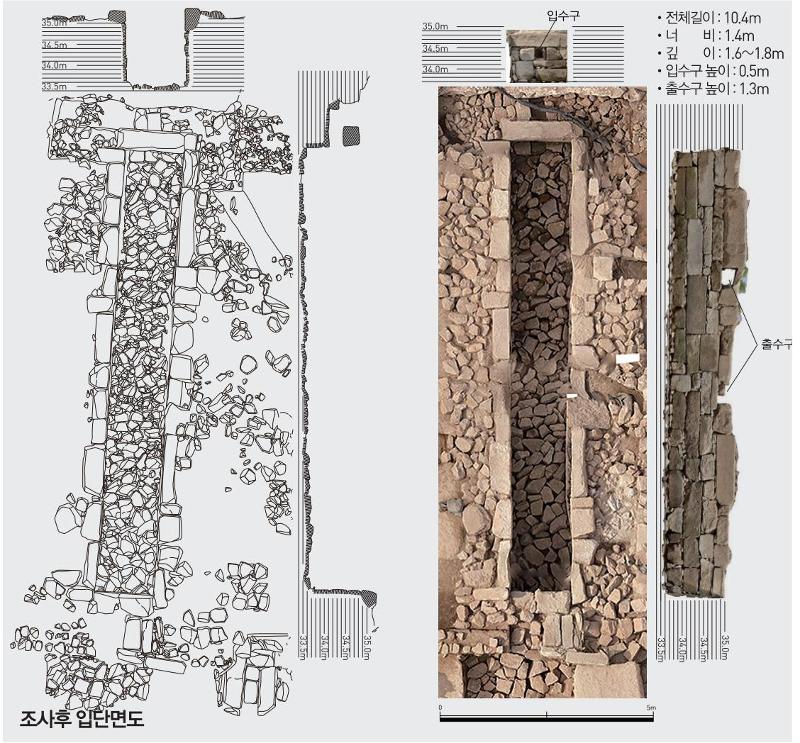 hyyoon@korea.kr