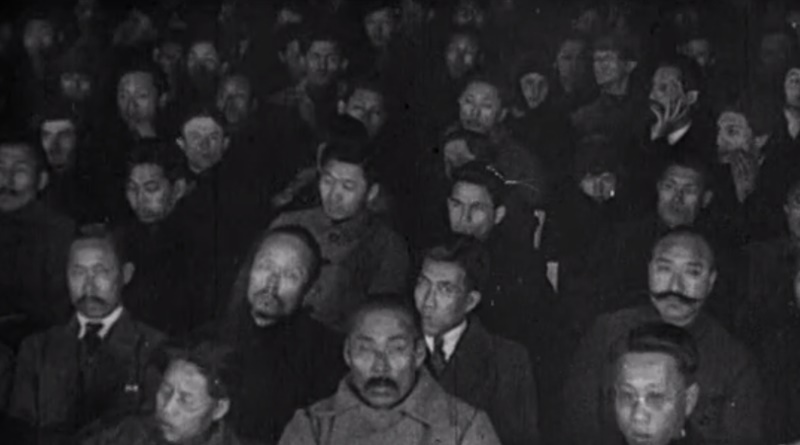 By Kim Eun-young and Lee Jihae
Photos = Independence Hall of Korea
Video footage of independence activist General Hong Beom-do (1868-1943) has been released for the first time, with his remains returned from Kazakhstan 78 years after his death.
In 1920, Gen. Hong led a decisive victory against the Japanese army in the Battle of Fengwudong (Bongo-dong). He moved to Kazakhstan in 1937 due to Soviet Union leader Josef Stalin's forced relocation of Koreans and died in the Central Asian nation in 1943 at age 76.
The Independence Hall of Korea in Cheonan, Chungcheongnam-do Province, on Aug. 17 showed a never-before-seen video of Gen. Hong in a ceremony marking the return of his remains to Korea.
The video is five minutes and 50 seconds and was filmed at the opening ceremony of the inaugural Conference of Representatives from Communist Parties and National Revolutionary Organizations of Far East Countries in Moscow, an event that ran in 1922 from Jan. 21 to Feb. 2.
The freedom fighter is shown wearing a long coat and a mustache alongside fellow pro-independence activists Kim Won-gyeong and Kwon Ae-ra.
Ban Byung-yool, a professor at Hankuk University of Foreign Studies in Seoul, found the video in July 2018 at the Russian State Documentary Film and Photo Archive and donated it to the hall in Cheonan.
The hall unveiled 15 items including photos of Gen. Hong and a document on the Battle of Fengwudong.
His remains were returned to Korea on National Liberation Day (Aug. 15) during Kazakh President Kassym-Jomart Tokayev's state visit.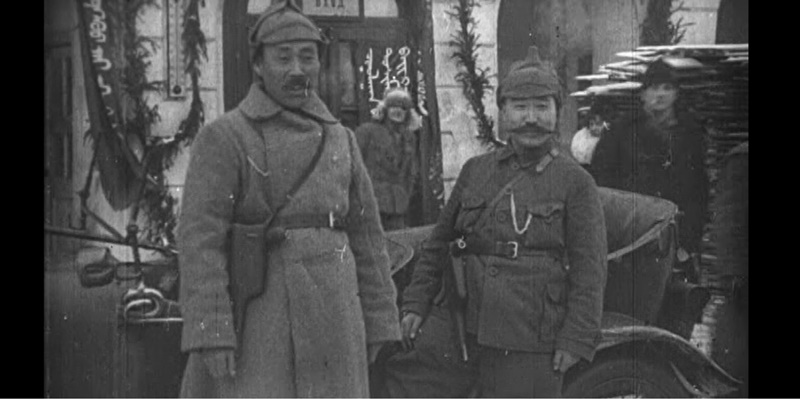 eykim86@korea.kr