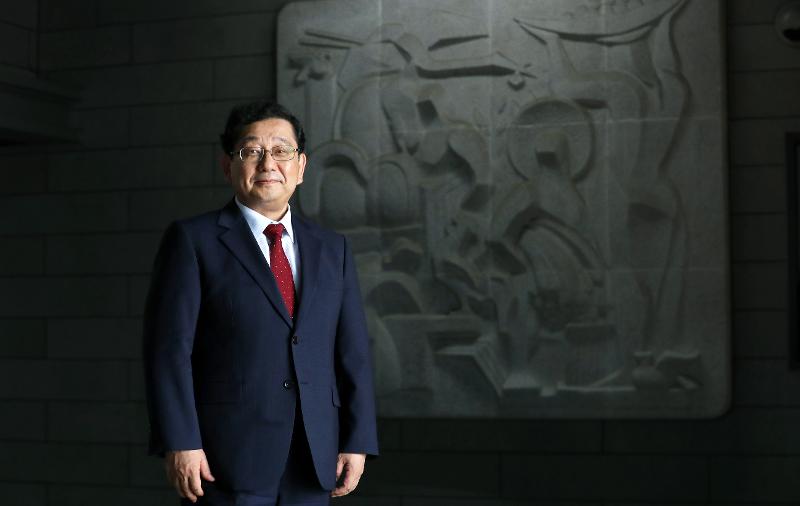 By Yoon Sojung
A Seoul-based scholar has recently published a paper in English to rebut an American professor at Harvard Law School's globally maligned claim that sex slaves before and during World War II, or "comfort women," were willing "prostitutes."
Yuji Hosaka, a political science professor at Sejong University, on June 29 said in an interview with Korea.net that his paper was published in the May 30 edition of the Journal of East Asia and International Law published by the Seoul-based YIJUN Institute of International Law.
The paper's title in Korean literally means "Refuting professor Ramseyer's paper," but that in English directly quotes the title of the American's piece "Contracting for Sex? The True Story of the So-called Comfort Women During World War II," reflecting Hosaka's intent to question the legitimacy of Ramseyer's claims.
In the paper, Hosaka quotes many parts of Ramseyer's paper to point out the errors in detail. The Sejong professor also quoted a Japanese military doctor as saying Korean women abducted by the Japanese military with no contracts or documents were forced to serve as sex slaves for Japanese soldiers, contradicting Ramseyer's claims.
Hosaka said he decided to write his paper in early February after the editorial board of the International Review of Law and Economics (IRLE), a journal that carried Ramseyer's paper, asked for his opinion of it. The paper was posted in late February on a website opened by Michael Chwe, a political science professor at UCLA critical of Ramseyer, and dubbed "Resources on 'Contracting for Sex in the Pacific War'" in the IRLE. In late May, the final version of Hosaka's paper was published after a few corrections and modifications.
The publisher of Hosaka's paper, YIJUN, is a Seoul-based think tank for legal studies. Its journal analyzes and researches international order from the perspective of East Asia.
Since 2008, the journal comes out twice a year — in May and November — in collaboration with professors from the East Asian region. In 2011, it became the first Korean legal journal registered with the Social Science Citation Index (SSCI), a global academic information service.
"The publication is significant because it was carried by an SSCI-listed journal with international influence to tackle the distorted paper by professor Ramseyer on the 'comfort women' victims," Hosaka said.
"For your information, Ramseyer's paper remains in limbo as no decision on its paper-based publication has been made."
Hosaka also said he will publish this year the Japanese-language version of his book "Neo Pro-Japanese Group," whose Korean edition came out last year, adding, "I plan to include counterarguments to Ramseyer's paper in the Japanese-translated version."
Click the link below to read the full text of Hosaka's paper.
http://journal.yiil.org/home/archives_v14n1_09