The 2015 Korea-Japan Copyright Forum was held on Dec. 14 in Tokyo.
The theme of this year's forum was "Protecting the digital society from infringement of copyrighted material." Government officials as well as academic and industry experts in the copyright field were in attendance.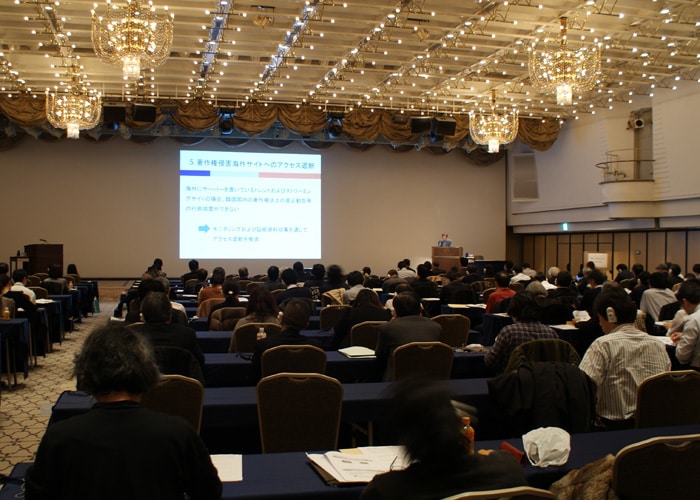 Presentations were given on Korea's current copyright trends, the management of digital copyright exchange and response plans for online copyright infringement. During the final open debate session, experts discussed cooperative measures that would combat copyright infringement, all while encouraging industry growth.
On Dec. 15, a separate government-level copyright conference was also held. Here, the two countries exchanged information on major copyright trends and examined ways to strengthen future cooperation.
The forum, in its seventh year this year, was established to facilitate the sharing of copyright information and to boost cooperation between Seoul and Tokyo. Since 2009, the event has been hosted by each country in alternate years.
By Lee Hana
Korea.net Staff Writer
Photo: Ministry of Culture, Sports and Tourism
[email protected]