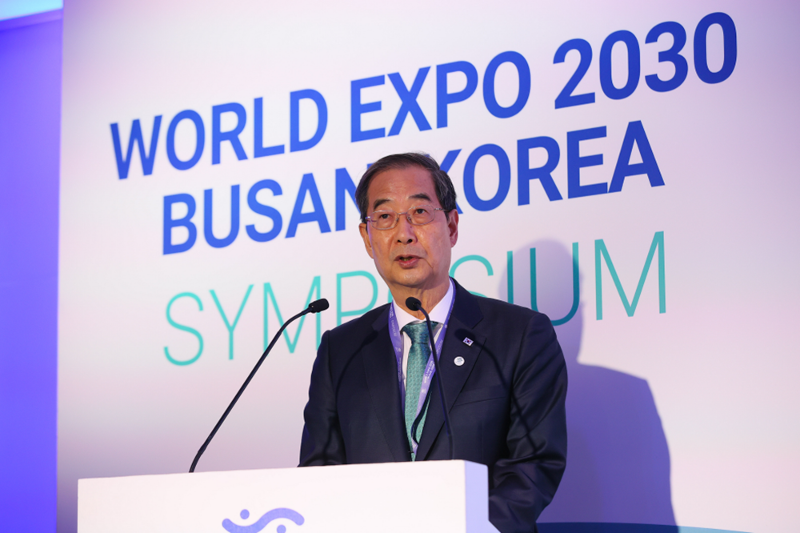 By Choi Jin-woo

Prime Minister Han Duck-soo will visit Paris from Nov. 12-15 on a four-day trip.

The Prime Minister's Office on Nov. 10 said he will make a final pitch for Busan's bid to host the 2030 World Expo.

Prime Minister Han will ask for support for the campaign in meetings with representatives from member countries of the Paris-based International Bureau of Expositions (BIE) two weeks ahead of the announcement of the host city.

In a news release, the Prime Minister's Office said, "Through this visit, we aim to again stress our government's capacity and commitment to host the Busan Expo, which will be a venue to seek solutions for humanity's challenges including climate change, the digital divide and inequality as well as request backing from governments worldwide."
Early last month, the prime minister visited Paris as part of a four-country tour to promote the bid through diplomatic activities like attending the 2030 Busan World Expo Symposium and an invitational luncheon for representatives from BIE member states.
At the BIE's general assembly on Nov. 28 in the French capital, the event's host city will be announced on Nov. 28 from among the three contenders of Busan, Riyadh, Saudi Arabia, and Rome.
paramt@korea.kr