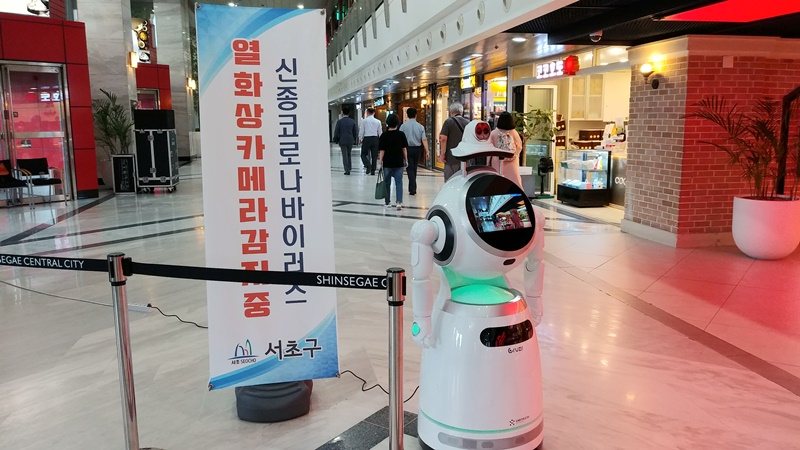 By Kim Minji
Ahead of the Chuseok (Korean Thanksgiving) holidays next week, artificial intelligence-based robots have appeared at express bus terminals.
Seoul's Seocho-gu Office on Sept. 22 announced the measure to stem the spread of COVID-19 over the holiday period.
The autonomous robots are 1.2 m tall and equipped with thermal cameras and face recognition technology. They recognize passengers and visitors at a terminal and automatically check body temperature.
Anyone can get a temperature check simply by showing his or her face to a robot and getting the results immediately on the robot's monitor.
The robots can also recognize people not wearing masks and tell them to wear one.
Express Bus, Central City Terminal and Nambu Bus terminals in the district each have one robot.