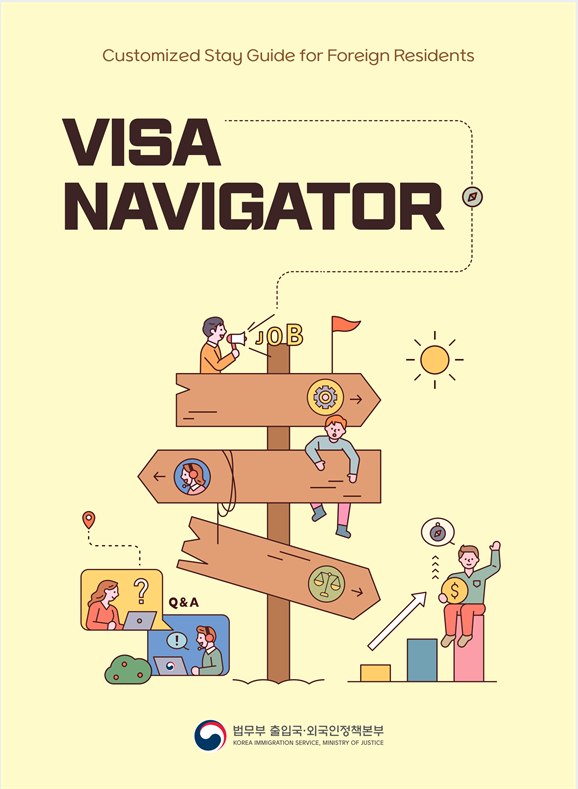 https://w.soundcloud.com/player/?url=https%3A//api.soundcloud.com/tracks/1515140482&color=%23ff5500&auto_play=false&hide_related=false&show_comments=true&show_user=true&show_reposts=false&show_teaser=true

By Margareth Theresia

The Ministry of Justice on May 16 said it released an English-language version of Visa Navigator, an online guide for expats seeking a customized stay in the country.

Visa Navigator contains information on 37 types of visas, jobs open to expats, process of obtaining permanent residence after entering the country, filing a civil complaint, frequently asked questions, common counseling cases and reporting rules to be followed.
The ministry said it expects the guide to be greatly helpful for expats needing information about residence in the country and visas.

The English-language version was intended for the convenience of foreign residents not fluent in Korean, it added.

The Korean-language edition was released in December last year.
The PDF version of the English-language edition is available on the websites of the Korea Immigration Service (www.immigration.go.kr) and the government portal Hi Korea (www.hikorea.go.kr).

The ministry said it will continue providing more information and bolstering promotional activities to help expats quickly adapt to and settle in Korean society.
margareth@korea.kr