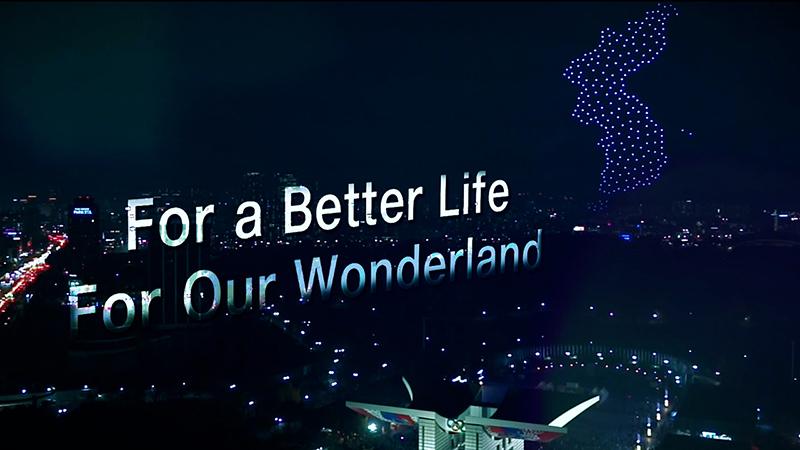 By Lee Jihye, Yoon Hee Young and Kim Minji
A video promoting the nation's image titled "For a Better Life, For Our Wonderland" has received a positive response abroad since its Feb. 22 release by the Korean Culture and Information Service (KOCIS), an affiliate of the Ministry of Culture, Sports and Tourism.
KOCIS on March 1 said the video attracted 300,000 views on YouTube within five days of its release.
Running seven minutes 10 seconds, the clip delivers the message that humanity can lead a better life after overcoming the difficulties of the pandemic, adding, "Korea will share its journey so that the seeds of positive influence that we sow together will blossom into a magnificent wonderland across the world."
Viewers around the world left comments expressing agreement and solidarity with the video. Among the responses were "Now, more than ever, we need both realistic and positive messages and that is what I got from the video (Erica Luna)" and "Let's continue taking care of each other and together we will succeed (Laura)."
KOCIS said it will release on March 1 versions of the video in nine languages including Korean on Korea.net's YouTube channel.
The video in English is available on the latter channel (www.youtube.com/user/GatewaytoKorea) and Korea.net (www.korea.net).