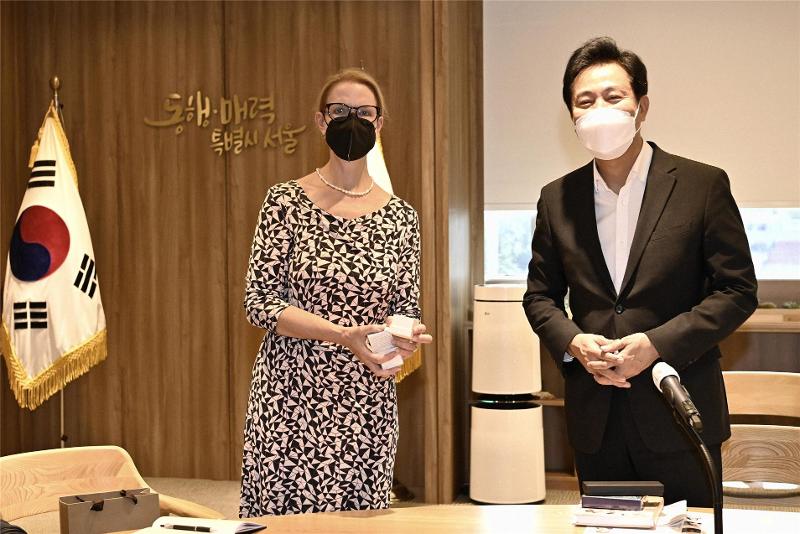 Seoul to host major political science, global economy congresses in 2025
By Aisylu Akhmetzianova

Seoul in 2025 will host two major international conferences on political science and global economy.
The Seoul Metropolitan Government and Seoul Tourism Organization on Jan. 16 said the capital won hosting bids in 2025 for the International Political Science Association (IPSA) World Congress of Political Science and the World Congress of the Econometric Society (WCES).

Held every five years, the WCES attracts around 4,000 economists worldwide including many Nobel laureates. Its 2025 edition is slated for August in Seoul.
At the WCES board meeting on Jan. 5 in New Orleans, Seoul was named the host city over Miami.

Also known as the United Nations General Assembly or Olympics of politics, the biennial IPSA congress is expected to attract to Seoul in July 2025 around 3,000 political scientists from 80 countries.
At its board meeting on Oct. 30 last year in Istanbul, Turkiye (Turkey), IPSA selected the Korean capital to host the 2025 congress over Oslo, Norway, and Jerusalem, Israel.

Thanks to the efforts of the Seoul city government and tourist body to attract global conferences, 98 mid- to large-size international events with over 300 people are scheduled in the capital by 2028. Around 150,000 people including 70,000 from abroad are expected to visit the city over that period.
aisylu@korea.kr